WHAT ARE FLEXITANK CONTAINERS AND THEIR APPLICATIONS?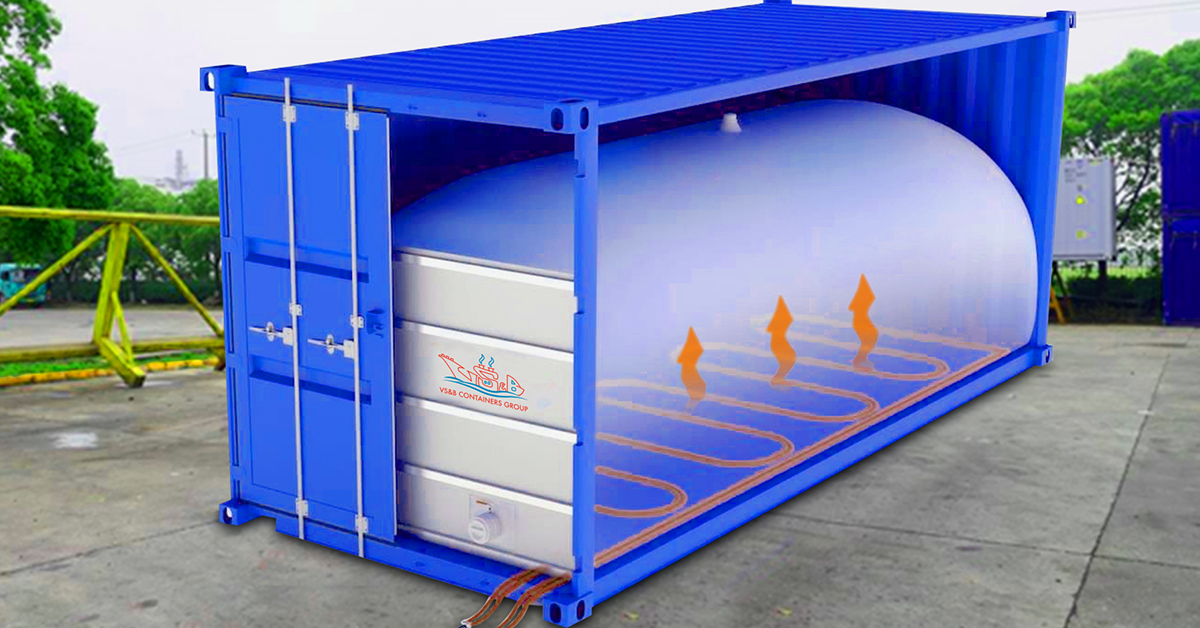 Flexitanks, also called Flexibags, are air-tight, collapsible, flexible bags installed inside twenty-foot standard containers or dry vans. Flexitanks used by the shipping industry stores up to 24,000 litres of liquid cargo and are primarily used for transporting non-hazardous liquids. Flexitanks transform the conventional shipping container into a safe and efficient bulk liquid transport container. We can convert a standard container used for dry goods into a perfect liquid container by installing a flexitank inside.
  Flexitanks are manufactured from durable FDA-approved plastic material known as polyethylene, in multiple layers to impart strength and prevent accidental tears. 2 to 3 inner layers of this food-grade polyethylene are protected by a last layer of woven polypropylene to ensure structural integrity. This guarantees that the bag does not rupture and let the contents spill.
 Flexitanks are exceptional alternatives to ISO Tank Containers for shipping fruit juices, animal & vegetable oils, industrial oils, food-grade liquids, detergents, emulsions, glues, adhesives, milk, molasses, wine, beer and non-hazardous chemicals. Shipped via sea, land, and rail, Flexitanks make the right multi-purpose shipping containers for bulk liquid transport. Substituting as an alternative to tank containers, Flexitanks are equipped with a capacity between 10,000 liters to 24,000 liters on average, while others can be customized to meet specific shipping needs ranging from 1,000 liters and higher.
 Advantages of Flexitanks:
 Flexitanks are superior alternatives to tank containers, Drums and Intermediate Bulk Containers (IBC), offering immense environmental and economic benefits. Some chief attributes of flexitanks are:
Safe and reliable; they fit perfectly into 20 or 40 ft. containers.
Economically viable with diminished operating expenses because they cost substantially less than what it takes to transport bulk liquid in tank containers.
They preserve the quality and value of bulk liquids during storage and transportation because they are air-tight, water-tight and weatherproof.
Quicker loading and unloading.
Reduced risk of contamination from other liquids because of their single-use and disposable nature.
Low wastage of liquids from almost negligible residue after unloading.
Single-use but recyclable, so they take care of environmental concerns.
 Interesting facts on Flexitanks:
In the early 1960s, Flexitanks were first employed by the US Defence forces to transport water and diesel.
They allow temperature controlled transport. Bulk wine in Flexitanks experience only minor temperature variations, improving the shelf-life of its contents.
They are also often referred to as "bladders" or "flexi-bags" because they expand and shrink when filled and emptied.
A single flexitank of 24,000 liters capacity placed in a 20 feet container holds the equivalent of 30,000 bottles of wine.
One flexitank is equivalent to the liquid in 85 barrels.
They transport 40% more payload in each container compared with drums, and 15% more than IBC totes.
They come handy in disaster relief and emergency operations. The water stored and can be used for emergency firefighting and relief in draught affected areas.
Flexitanks offer several benefits over other types of liquid storage, such as rigid plastic or steel tanks. They offer unsurpassed "capacity to weight ratio" for any tank type. When emptied, they shrink down to take minimal space, making them the ideal choice for space saving applications. Flexitanks can be loaded and shipped out fast. In comparison, drums have to be filled in individually and then loaded on to trucks with forklifts. This takes up additional resources and time. Flexitanks drastically improve handling time by using pumps to push in the liquids through a nozzle. The same process is repeated for unloading as well. With Flexitanks, it has become more practical to ship liquids efficiently at reduced costs, with lesser strain on the environment. With flexitanks, you only pay one-way shipping freight because there's no need to return them.
If you found this article interesting, please review other blogs from VS&B that contain a wealth of information from the world of container shipping.
 The Chennai-based VS&B Containers group is a principal supplier of new and used shipping containers since 1996. Trading in dry containers, reefers, flat-rack containers and open top containers, they offer customers the choice to pick used or new containers from across the globe through their wide depot network.
 With a strong foothold in container trading, container leasing, and empty container repositioning, the VS&B Containers group also operates a separate division offering software solutions to the shipping & logistics sector.
 While fulfilling your container needs, VS&B Containers group takes pride in the continuing success of their trading partners. After understanding your needs, the company will recommend the right solution that fits well into your budget and needs.
  Contact traders@vsnb.com and get your containers on time! Specialists from the VS&B team will explain how you can choose the right container depending on key factors like costs, flexibility and returns on investment your business demands.
 Note:
We have sourced facts and figures for this blog from the internet.