ARE COLLAPSIBLE CONTAINERS A VIABLE SOLUTION TO REPOSITIONING COSTS?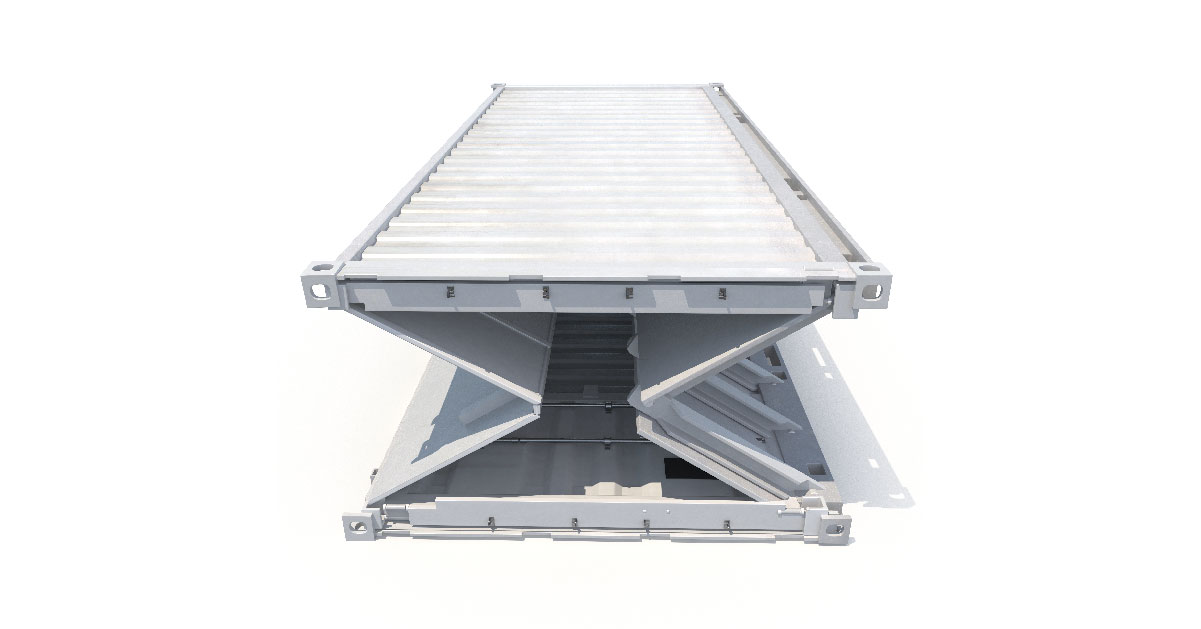 A study by the Boston Consulting Group revealed it costs the shipping industry almost US$20 billion each year in repositioning empty containers. One out of every three containers shipped is empty, and this is approximately 60 million empty containers annually, absorbing roughly 8% of a shipping line's operational expenses. Problems are further compounded by trade imbalances, relocation time, and unreliable commercial forecasts.
Globalization has steered greater volumes of international trade during the last 2 decades. In view of Asia's role as a major manufacturing hub for the global market, there's a significantly greater flow of merchandize from China and other Asian countries to other parts of the world.
In 2019, 2.8 million TEUs were manufactured, mostly in China. After transporting goods to distant markets in Europe and US, the volume of empty containers that are repositioned back to the manufacturing hubs in Asia has also spiraled. This has contributed to increasing operating costs for container carriers.
Around 2 million twenty-foot equivalent units (TEU) of ocean containers are produced every year, yet the number of empty containers that are repositioned back to Asia has risen alongside the volume of containerized exports. This contributes to increasing operating expenditures for the ocean carriers.
Collapsible shipping containers were invented to reduce the hassles of dealing with large volumes of empty containers that accumulate in the port facilities because there are no shipments available there for export. The cost of transporting empty or loaded containers does not differ much. This points to the fact that moving empty containers back to export oriented hubs is a major cost factor for shipping lines.
The concept of collapsible containers appears rather exciting, considering their ease of mobility and reduced repositioning costs after the goods are discharged at a port. But the manufacturing of collapsible containers is a complicated process, consuming higher amount of steel compared with the traditional container boxes we are familiar with. They are typically 4 times costlier to manufacture and also entail higher operational costs because of the extra hands needed to fold and unfold the containers.
Delft Research Institute for Urban, Housing and Mobility Studies performed a cost analysis experiment on the use of collapsible containers. In a port-to-port set-up, they found that by folding and bundling empty containers in ports and depots, a cost savings of $420 was achieved when 5 empty foldable containers were bundled into a unit - the same size as one standard container. Because standard empty containers need not be handled specially or repositioned within the vessel, it can, in theory, bring about quicker vessel turnarounds at ports.
The long-term return on investments from collapsible containers surpasses the initial capital expenditure. When the rate of production goes up, the cost of collapsible containers will come down.
Using collapsible containers to save the billions spent in global repositioning is a win-win position for shipping lines and shippers, while also protecting the environment. Economies of scale will be attained when production becomes streamlined.
The extended benefits and return on investment, despite the high upfront costs in procuring new collapsible containers, present a good argument for continuing research on their viability. We must understand, the commercial application of collapsible containers is still in its budding stage and developing.
Found this article motivating? You can research other blogs from VS&B that are loaded with a wealth of information from the world of container shipping.
The VS&B Containers group, based in Chennai, is a prominent supplier of new and used shipping containers since 1996. They deal in dry containers, reefers, flat-rack containers and open top containers, offering customers the choice to opt for used or new containers from across the world through their extensive network of depots. The company is principally involved in container trading, container leasing, and empty container repositioning. VS&B group also operates another division that offers software solutions for the logistics industry. Beyond fulfilling your container needs, VS&B takes pride in investing in the long-term success of its trading partners.
Please get in touch with traders@vsnb.com and get your containers on time!
Note:
We have sourced facts and figures for this blog from the internet.