Career in Shipping Logistics and Supply Chain Management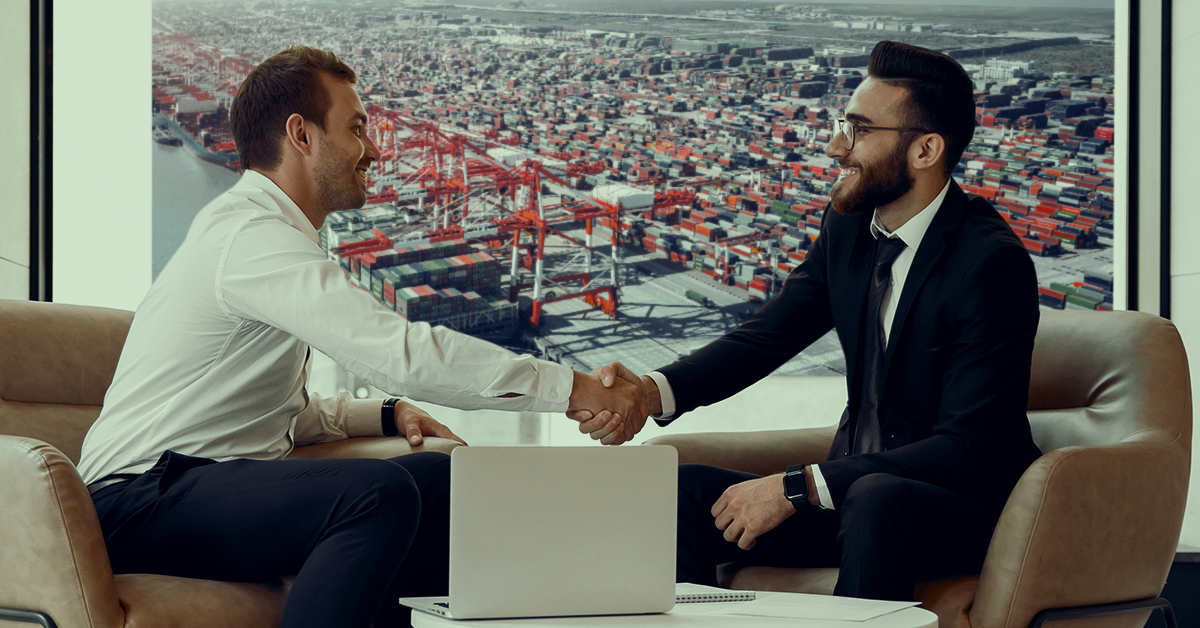 Are you fresh out of university with a passion to pursue a lucrative career in Shipping Logistics and Supply Chain Management? Or, are you considering such an option as a mid-career shift to an industry that's growing at a rapid pace with the ever-expanding globalization and opening up of economies the world over?
Logistics denotes the arrangement of moving and repositioning merchandise from one place to another. Logistics and Supply Chain Management perform a strategic role in distributing goods and services to consumers. Shipping Logistics management centres on resource planning & allocation, organization, management of trailers and executing the transportation of shipped items to the final destination.
Often the terms "Logistics" and "Supply Chain Management" are used identically to denote a shared meaning, but they essentially refer to two separate aspects of a process. 
Logistics refers to activities within a company that encompasses procurement & delivery of raw material, packaging, shipment and distributing the goods to dealers. In contrast to this activity, Supply Chain Management refers to a larger nexus of companies that are independent, but interconnected and work in coordination to bring products to the end-consumers. This network includes vendors, transportation providers, warehouse providers, distributors and retailers.
Why is Logistics crucial to an organization?
A company that produces goods and services must be able to sell them to consumers and thus successfully complete the cycle stretching from material procurement to manufacturing to customer satisfaction. It is essential for all businesses to achieve this end result in order to generate revenue and ensure sustained growth. Logistics plays a major role in this activity of moving products and delivering them to the hands of the end-customer. 
There are various components within Logistics, and some of the major activities within this scope include inbound transportation, outbound transportation, fleet management, warehousing, material management, order processing, inventory management and demand forecast.
With specific relation to Shipping Logistics, important manpower functions related to fulfilling the needs of the activities mentioned above include:
* Logistics Manager: Oversees the smooth functioning of the order cycle, ensures sustainability and customer satisfaction. A degree in Business Administration/Logistics and the ability to lead staff along with a few years of experience are essential requisites.    
* Warehouse Manager: Manages the proper receipt, storage and despatch of goods. Prepares timely statistical reports justifying the performance of the department in tune with budget allocation. Prior experience, negotiating skills, leadership qualities are the prerequisites for this role.
* Shipping Manager: Responsible for managing the entire shipping process from verifying the contents of packages, documentation and loading
* Sea Freight Coordinator: This role oversees the forwarding process and completion of the documentation in time. Includes all paperwork related to bills of lading, packing lists, invoices, certificates of origin, custom clearances.
* Ship Broker: The main job function is to act a specialist intermediary between ship owners and charters to arrange ocean transport of goods and buy/sell ships on behalf of the client. The minimum qualification is a graduate degree with good communication skills.
* Dry Cargo Broker: This is a specialist brokering role dealing with the chartering of bulk carriers on behalf of a ship-owner or charterer with a cargo to be shipped. Minimum qualifications are a graduate degree with good communication skills. 
* Load Planner: Streamlines freight transportation process to reduce shipping time by expediting routes and optimizing loads. Minimum graduate degree with a few years' experience.
India's economy is growing rapidly and the logistics industry is a direct beneficiary of this new pace of development. Logistics is a much sought after sector for lucrative jobs, thanks to digitization and engagement of global best practices. For fresh graduates and the experienced alike, a career in logistics and supply chain management presents challenges and unique experiences every moment. 
A job in Supply Chain Management comes with a high degree of responsibility and helps one accomplish immense job satisfaction and career advancement. According to a survey conducted recently by the Council of Supply Chain Management Professionals (CSCMP), over 80% of young professionals responded by stating that they made the right move by choosing a career in supply chain management. 
Logistics is an integral part of supply chain that is largely insulated from recessions. For the hardworking and bright youth aspiring to build an exciting career, this is the right place to showcase your talents, energy and dedication.