CONTAINER LOCK BOXES AND THE FUNCTIONS THEY PERFORM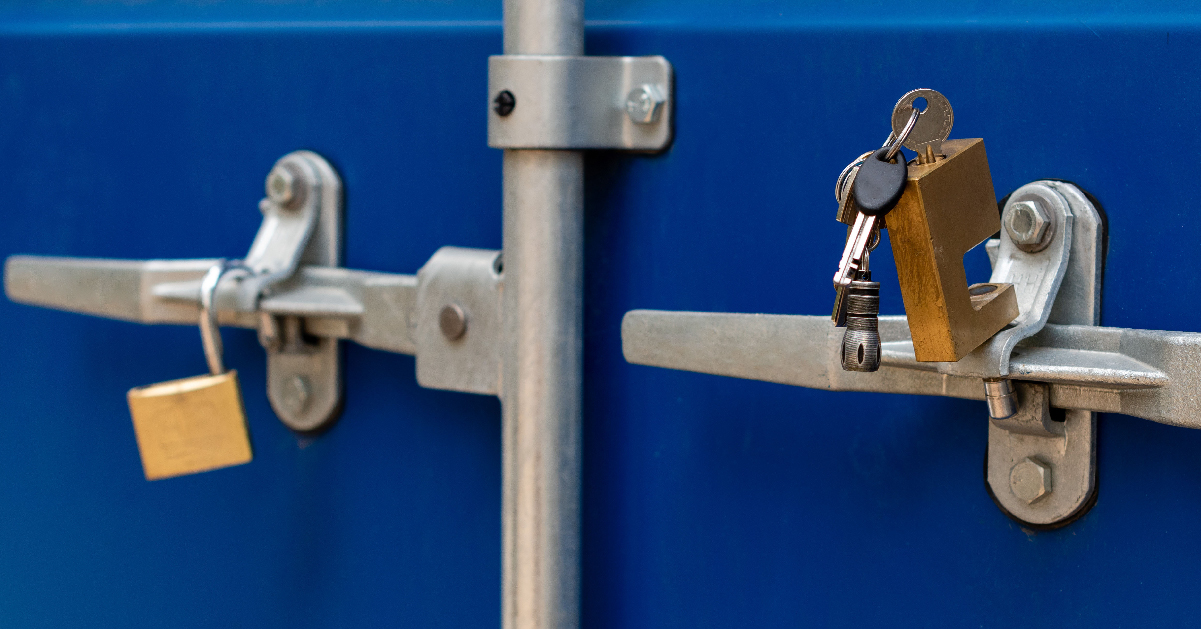 Whether you are using a 20 FT or 40 FT shipping container, there's a good likelihood that there are valuable goods stored inside. Container boxes might appear secure and unbreakable to a casual observer, because they are made of quality steel providing excellent resistance to external impact, wind and rain. While the panels are reinforced and hard to break in, what about the doors? How safe are they? Will a mere padlock be enough to ensure that the doors cannot be opened by intruders? Let's come to the world of lockboxes.
Lock boxes, also known as "padlock protectors", are durable steel shields welded to shipping container doors to prevent unauthorized access to the latch, keeping the contents of your container safe from wilful break-ins and thefts. Also referred to as "cowl lock housing", they are in effect anti-vandal, padlock housings in rectangular shape, made from durable steel, that fits to the cargo doors of containers, shielding the padlock. The lock box encloses the padlock. Only a lawful person can rightfully gain access to the padlock and open it with its key, from the underside of the lockbox. This prevents unlawful break-ins using a crowbar, bolt cutter or a saw, and only a heavy cutting gear could help an intruder get close to the padlock. Sheltering the padlock with a lockbox creates a confined space around the padlock. This space would be too little small for a robber to work with a bolt cutter to cut open the padlock. Lockboxes can also be welded to used shipping containers, while they may also come as a standard accessory in new containers. 
The decision to install a standard lockbox will turn your shipping container appropriate to its job of transporting goods safely across vast distances. Thieves are discouraged by the additional security a lockbox offers and obviously they will not want to attract attention by getting spotted toying with a secure system. Rather than losing sleep over the safety of your belongings, lock boxes can instead let you have peace of mind.
If you found this article interesting, you can also read other blogs from VS&B that are packed with a wealth of information from the world of container shipping.
The VS&B Containers group, based out of Chennai, is a leading supplier of new and used shipping containers since 1996. Dealing in dry containers, reefers, flat-rack containers and open top containers, the company offers customers the choice to pick used or new containers from across the globe through their wide depot network.
Primarily engaged in container trading, container leasing, and empty container repositioning, the VS&B Containers group also operates a separate division that offers software solutions for the logistics industry.
While fulfilling your container needs, VS&B takes pride in being a partner in the continuing success of its trading partners. The company will recommend the right solution that fits your needs and budget.
Contact traders@vsnb.com and get your containers on time! Experts from the VS&B team will explain how you can choose the right container based on key factors like costs, flexibility and returns on investment that your business demands.
Note:
We have sourced facts and figures for this blog from the internet.