HOW DO YOU GAIN FROM ONE-TRIP CONTAINERS COMPARED WITH USED CARGO-WORTHY CONTAINERS?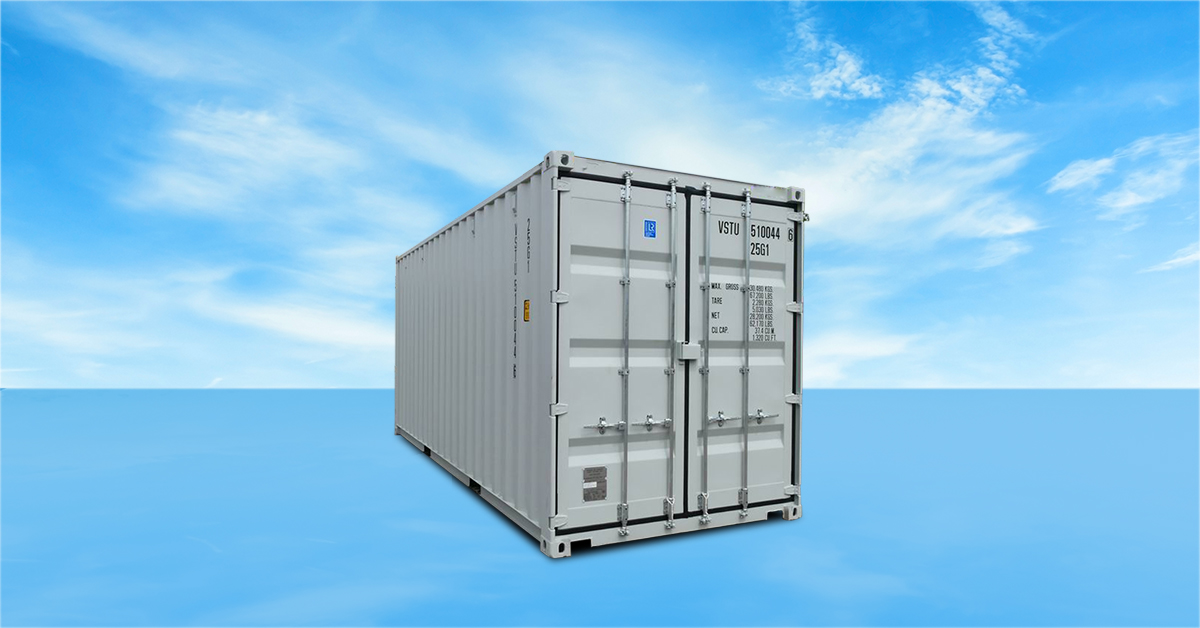 One-trip containers are a category of containers that have made a sole trip carrying cargo to its destination before getting ready to look for a new buyer.  Such containers have spent relatively less time sailing the oceans, so they're in peak condition when put up for sale. As we can infer, they cannot be termed brand new, but they've not been used for multiple voyages either. This means One-trip containers preserve their original utility and characteristics, but are priced lower than the "brand new" ones for having endured minor dents and scratches during the lone trip they undertook. 
To appreciate the concept of One-trip Containers, it is relevant to mention that shipping containers are largely manufactured in China, from where a buyer transports them to a location of his choice at his own expense. But the container buyer may not have any cargo to transport to the location where he wants the container to be stationed. So in the normal course, the buyer will have to move it in an empty state incurring transportation expenses and increasing the landed cost of the container. To circumvent this situation, the container buyer looks for a cargo exporter waiting to move his goods to a location that suits the convenience of the container owner as well. By this arrangement, the container owner saves the costs of transporting an empty container that would have otherwise added up to its ultimate cost. After having made the lone trip, the container owner may put it up for sale at a price lower than a brand new one, but of course, higher than used older containers. One-trip containers come with several inherent advantages that prove beneficial to buyers.
They are the preferred choice of NVOCCs (Non-Vessel Owning Common Carrier) who can progressively increase their fleet with new boxes displaying their own labels.
Service life of up to 15 years compared to 2 to 4 years for a used container. 
Ideal for branding because they can be imprinted with a liner's own logo.
Perfect for high-value cargo.
NVOCCs can maintain two fleets – one with old Cargo-worthy boxes and the other with a younger fleet meant for high-value cargo.
"Used Cargo-worthy Containers"
These are containers not retired by the shipping liner even after 12 to 15 years of use, but apparently in good condition structurally to meet their primary purpose of transporting goods. They require an inspection from a maritime surveyor to check if they meet the required CSC (Convention for Safe Containers) standards. Before loading such containers for an overseas voyage, the port authorities will check the validity of the CSC certification to ensure that the container is seaworthy. Although buyers gain bargain deals purchasing used containers, if they are intended to transport sensitive cargo, the chances of cross-contamination from previously transported cargo must be ruled out. The average life expectancy of a new shipping container is 12 years, so if you're buying a used one that is 8 or 9 years old for transporting cargo, it will not serve a long useful life, but end up in a recycling yard after a couple of years. However, they are the ideal choice for conversion into on-site offices.
The VS&B Containers group headquartered in Chennai is a major supplier of marine containers across Asia and Europe. With a fleet of over 30,000 containers and offices in strategic locations, they are known for guarding customers' interests foremost in their dealings. Some key aspects you would want to count while choosing VS&B for your container needs:
Flexibility to purchase a single container or higher units.
Readily available stock at different locations.
Capability to deliver containers at places where ready stocks are not available.
Facility to affix your company logo on the container (at an additional cost).
The CSC plate affixed is a removable sticker, so the buyers can engrave their own information after they take possession of the container.
For batches consisting minimum of 50+ units, the company supplies containers painted in the customer's preferred color on 2 months' prior notice. 
Availability of 40 feet High Cube containers in batches of a minimum of 25 units.
Provision to provide forklift pockets (on additional charge) in 40 feet Standard High Cube containers to avoid damages from handling. These customized orders need 3 months' advance notice + delivery time.