A PEEP INTO THE INSULATED CONTAINERS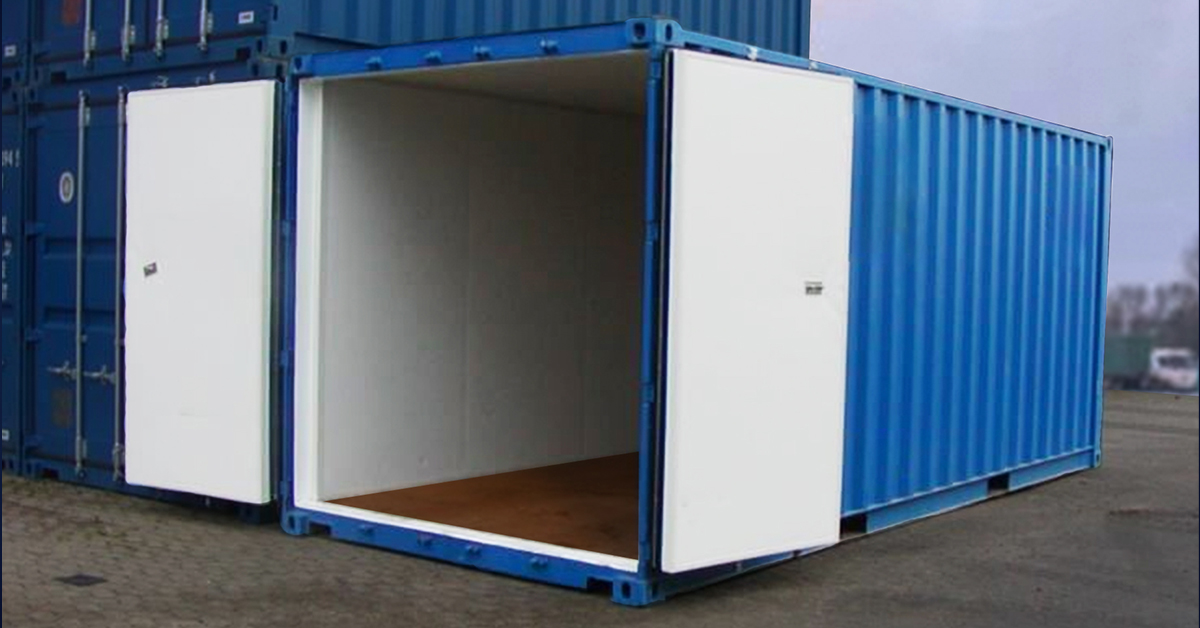 WE ARE FAMILIAR WITH REEFER CONTAINERS. BUT WHAT ARE "INSULATED CONTAINERS"? To gain a fair understanding about "Insulated Containers", let's first touch upon the subject of "Reefer Containers" before moving to our principal topic of interest.
Reefers are refrigerated shipping containers used for shipping goods that require temperature controlled environment. Reefers are equipped with their own refrigeration unit connected to a power supply on board ships. They work by circulating cool air inside the container, maintaining a preset temperature. Reefers make excellent choice to ship perishable commodities like fruits, vegetables, meat, fish, milk, dairy products, flowers, medicines and juices .They are insulated with a two-layered vacuumed wall that prevents the entry of heat from outside. Most reefer containers are equipped with a T-aluminum floor that forms a space underneath the cargo, allowing air circulation. It's important to know that reefer containers are also completely insulated, which is an important requisite to guarantee their effectiveness. They are wind and watertight, maintaining a steady internal temperature. Ventilation also prevents the build-up of condensation and moisture, which can be harmful to the goods inside. Reefers are used for climate-controlled storage, keeping goods in a cold state, or at a specific temperature during long-distance shipping.
Insulated Containers, are also sometimes referred to as reefers, but they lack a powered refrigeration unit, yet can maintain a standard temperature inside. In shipping parlance, insulated containers are called "non-operational refrigerated containers". Insulated containers are largely used for porta cabins. Though the difference appears small, it significantly alters their nature of application. Insulated shipping containers work on the mechanism of maintaining a moderate temperature for the goods inside. They are airtight, therefore do not allow an exchange of air from inside & outside, preventing goods from decaying. Most insulated shipping containers come with a double wall which is vacuumed to prevent heat and cold transfer between the interior and exterior. The interior is sealed to prevent condensation and moisture formation.
Insulated containers come in the mid-segment category between reefers and standard dry containers. They are used for products that do not require a specific set temperature, but demand a steady ambient temperature. Insulated containers fulfil this purpose and also withstand acute external temperatures ranging from -40°C to +70°C.
If you have goods that require a stable ambient temperature for transport or storage, an insulated container would be the best option to consider. While a reefer container can also perform the same function, you would effectively pay for a product whose features you do not need. Insulated containers are cost-effective because they do not need power to operate. With no electrical controls to keep a watch, it is the best alternative to reefers after giving due consideration to the needs of goods being shipped. Insulated Containers are extensively used to transport goods such as food, beverages, pharmaceuticals, chemicals, clothes, furniture and electronics.
To make the right choice between a reefer and insulated container, it is necessary to be aware of the needs of the product being shipped. While reefers provide precise temperature control inside, insulated containers maintain the initial temperature and protect the interiors from external environments.
If you found this article interesting, please review other blogs from VS&B that contain a wealth of information from the world of container shipping.
The Chennai-based VS&B Containers group is a principal supplier of new and used shipping containers since 1996. Trading in dry containers, reefers, flat-rack containers and open top containers, they offer customers the choice to pick used or new containers from across the globe through their wide depot network.
With a strong foothold in container trading, container leasing, and empty container repositioning, the VS&B Containers group also operates a separate division offering software solutions to the shipping & logistics sector.
While fulfilling your container needs, VS&B Containers group takes pride in the continuing success of their trading partners. After understanding your needs, the company will recommend the right solution that fits well into your budget and needs.
Contact traders@vsnb.com and get your containers on time! Specialists from the VS&B team will explain how you can choose the right container depending on key factors like costs, flexibility and returns on investment your business demands.
Note:
We have sourced facts and figures for this blog from the internet.