WHAT ARE THE MEASURES WE CAN TAKE TO PREVENT FIRES ON BOARD CONTAINER SHIPS?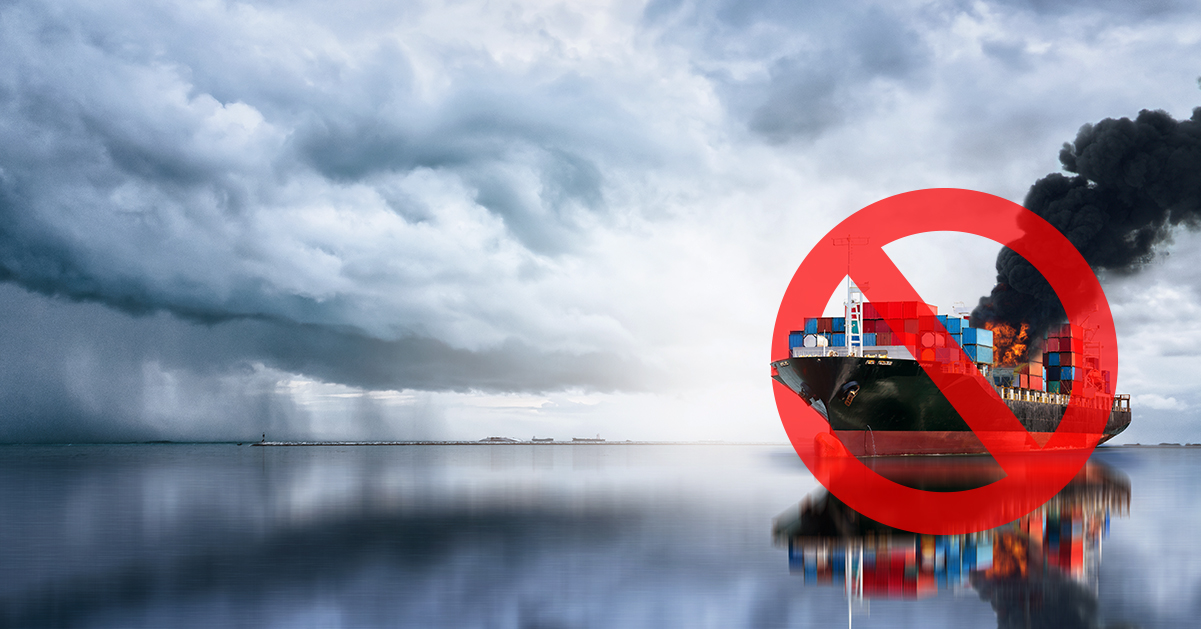 People associated with the shipping and logistics industry are abreast of the recent fire mishap involving the cargo ship "Felicity Ace" sailing in the North Atlantic Ocean while on a passage from Emden in Germany. The vessel, which caught fire 1000 miles off Portugal coast near Azores Islands on 16 February 2022, was carrying 3965 upmarket passenger cars that included Volkswagen, Porsche, Audi, Lamborghini and Bentley. The ship had to be abandoned in the ocean after it became apparent that attempts to salvage the cars would be a futile exercise. Efforts made to tow the ship to safety also failed and the vessel finally sank on 1 March. All the crew members were rescued unhurt soon after the fire started. The value of goods destroyed is estimated at $438 million.
As the adage goes, "Prevention is better than cure"! This is spot-on, with vessels sailing the distant seas where rescue missions may not be as forthcoming as when a disaster strikes on land. Therefore, it is imperative that devoting attention to identifying and removing potential hazards is the key to gaining an upper hand over such accidents. Therefore, what are the fundamentals of preventing fire on board vessels?
Plugging oil leaks
As a primary measure, identifying and plugging leakage in fuel oils, lubricating oils and exhaust gases plays a crucial role in fire prevention. Leaky high pressure fuel pipes in a vessel's generator room are potential hazards. In a ship's generator room, the leading cause of fire stems from leaking fuel pipes, because oil leaking from such pipes can drop on high temperature exhaust manifold or on indicator cocks, which are susceptible to catching fire. Modern marine engines have a push-type cover to shield the indicator cocks, but there is no such protection in older engines. Fuel pipes getting snapped from vibrations, clamps scraping hard against pipes, and slack pipe connections behind pressure gauges, leakages from fittings at boiler furnace are some of the chief trigger points that ignite a fire. Hot surfaces like the generator turbocharger bellows, main engine exhaust uptakes, pipes transporting steam and hot oil need special care and attention with effective laggings. Ideally, lagging of pipes should be undertaken only by specialists. When laggings are removed for maintenance, they must be placed back after the work is completed. High pressure fuel oil pipes should be handled with caution, and maintenance on such pipes should be carried out only when the engine is in an idle state.
Heat and flame detectors
Heat detectors prove effective in areas where flammable gases and liquids might cause a sudden rise in the surrounding temperature. Flame detectors are a type of sensor that triggers an alarm when a flame is detected. They are faster and more accurate compared with heat detectors.
Waste bins in engine rooms used for depositing oily rags must be covered with lids. Oily rags should be disposed of quickly. Ship's crew must stay alert to gallery fires and ensure that all electrical equipment is in good condition. Direct personal supervision works best, and has proved to be among the best ways to detect smoke and fire before they go out of control.
The HydroPen system is a new ground-breaking container firefighting technology that douses fires in containers directly at heights and at the deck level. The system is simple to use and can be operated by a single crew. When a fire is detected in containers, the system's telescopic pole gets adjusted to the ideal height and the HydroPen is snapped onto the wire of the pole and hoisted to the target container where it locks into place. This system is based on a fully automatic water-based drilling machine with a unique design that enables it to penetrate burning containers.
Technological innovations have vastly supplemented the prospects for enhancing on board fire safety that take care of fire detection and fire control. Identifying areas that are warming up relative to the neighboring areas helps identify the cause, take quick remedial action and douse the flame before it spreads. Powerful water jets placed in appropriate locations can access the entire deck area and reach containers that are heating and prevent a fire.
If you found this article interesting, you can also read other blogs from VS&B that are packed with a wealth of information from the world of container shipping.
The VS&B Containers group, based out of Chennai, is a leading supplier of new and used shipping containers since 1996. Dealing in dry containers, reefers, flat-rack containers and open top containers, the company offers customers the choice to pick used or new containers from across the globe through their wide depot network.
Primarily engaged in container trading, container leasing, and empty container repositioning, the VS&B Containers group also operates a separate division that offers software solutions for the logistics industry.
While fulfilling your container needs, VS&B takes pride in being a partner in the continuing success of its trading partners. The company will recommend the right solution that fits your needs and budget.
Contact traders@vsnb.com and get your containers on time! Experts from the VS&B team will explain how you can choose the right container based on key factors like costs, flexibility and returns on investment that your business demands.
Note:
We have sourced facts and figures for this blog from the internet.