WHAT ARE SMART CONTAINERS;HOW AND WHY IS THIS CONCEPT BECOMING A REALITY NOW?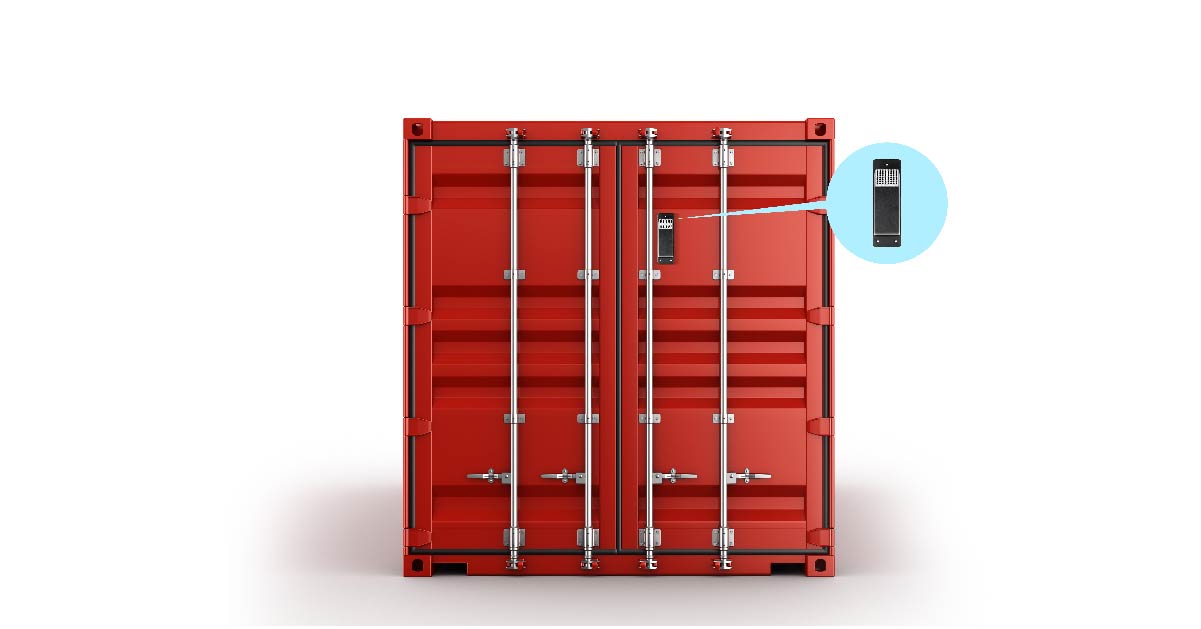 A recent research states the global Smart Container market in 2020 was USD 3.1 billion.
With an expected CAGR of 17.20%, the Smart Container market is poised to touch USD 8.60 billion by 2027.
New advances in digital technology are paving a concrete path to the emergence of monitoring devices that can be fixed to shipping containers, and in principle convert them to "smart containers".
Smart Containers are incorporated with Internet of Things (IoT) capability, sensors, GPS tracking and solar electricity panels which can be fitted to existing containers or new containers during their manufacture. These containers monitor and regulate internal conditions such as temperature, humidity, vibration & shock, transmit real time GPS tracking, enhance security, and provide information that can forewarn operators about problems with the cargo as it traverses the oceans and land. The information gathered by sensors is automatically transmitted to a digital shipment database, which can be shared with the customer to provide up-to-date tracking, predict the arrival time at ports, and plan for the optimized unloading of containers and their dispersal to the next phase in the supply chain. Smart shipping containers can be self-powered by solar panels on their exteriors with batteries for power storage.
The primary impetus behind the thrust of the smart container market is the rise in the adoption of IoT-related devices by major shipping lines. Voluminous data is created during the transportation cycle of cargo. Such data is refined to gain insights that can potentially streamline work processes and revolutionize operational efficiency in the shipping industry.
The transition to smart containers is at its budding stage, but some companies like the Mediterranean Shipping Co and Telenor are already leading the way. Because of the upfront costs involved in integrating this technology, smart containers cost more than traditional containers. But over the period of their service lives, smart containers will help achieve reduced dependence on human workforce, optimize container tracking and reduce losses associated with damaged cargo.
Smart containers provide shipping companies with many advantages. When a customer orders an empty smart container, the shipping company gets first-hand information about the source of goods, its type, volume, weight, and other relevant details. Along with other statistics, such data provides sharp business intelligence and reliable figures to assist the shipping company's marketing initiatives. In the earlier days, data was collected manually, but smart container technology now substitutes most of the job involved in data collection, thus reducing labor expenditures.
This technology enables each shipping container to interconnect with each other via real-time Internet of Things (IoT) technology, providing live information about the location and state of the shipment to freight forwarders, shipping lines, customers, and customs agents with complete visibility of the cargo, regardless of the location of the shipment, and even notify you of any untoward development en-route.
Global supply chains are encouraging greater information system integration. Modern technologies such as smart containers, block chains, and IoT are poised to revolutionize the way information is processed in all the allied sectors concerning the maritime industry.
The verticals that are poised to steer the market for smart containers are food & beverages, chemicals, pharmaceuticals, oil & gas. The food & beverage industry is overwhelmed by quality concerns and sustainability, so such initiatives can lead to better control and maintenance of supply chain operations in this sector. Keeping end-to-end visibility of operations in food & beverage logistics is crucial.
Although the smart container market is dominated by North America, the Asia-Pacific, is expected to be the fastest-growing region in the next five years, with the pharmaceutical sector predicted to be the fastest growing vertical in the smart container market. During the analysis period, Europe is expected to hold the largest market share for smart containers. The European smart container market is primarily driven by companies such as CMA CGM, Mediterranean Shipping Company, Maersk, and Hamburg Sud, who have evinced a strong interest in providing smart shipping container solutions.
Smart Containers technology is propelling the shipping industry to greater heights by embracing the Internet of Things (IoT) to support stakeholders in better decision-making. In a fast-developing digitalized world, where collaboration is a primary need, the handiness of data from smart containers empowers well-balanced international trade.
If you found this article interesting, you can also read other blogs from VS&B that are packed with a wealth of information from the world of container shipping.
The VS&B Containers group, based out of Chennai, is a leading supplier of new and used shipping containers since 1996. Dealing in dry containers, reefers, flat-rack containers and open top containers, the company offers customers the choice to pick used or new containers from across the globe through their wide depot network.
Primarily engaged in container trading, container leasing, and empty container repositioning, the VS&B Containers group also operates a separate division that offers software solutions for the logistics industry.
While fulfilling your container needs, VS&B takes pride in being a partner in the continuing success of its trading partners. The company will recommend the right solution that fits your needs and budget.
Contact traders@vsnb.com and get your containers on time! Experts from the VS&B team will explain how you can choose the right container based on key factors like costs, flexibility and returns on investment that your business demands.
Note:
We have sourced facts and figures for this blog from the internet.