What can you do to extend the life of your shipping containers?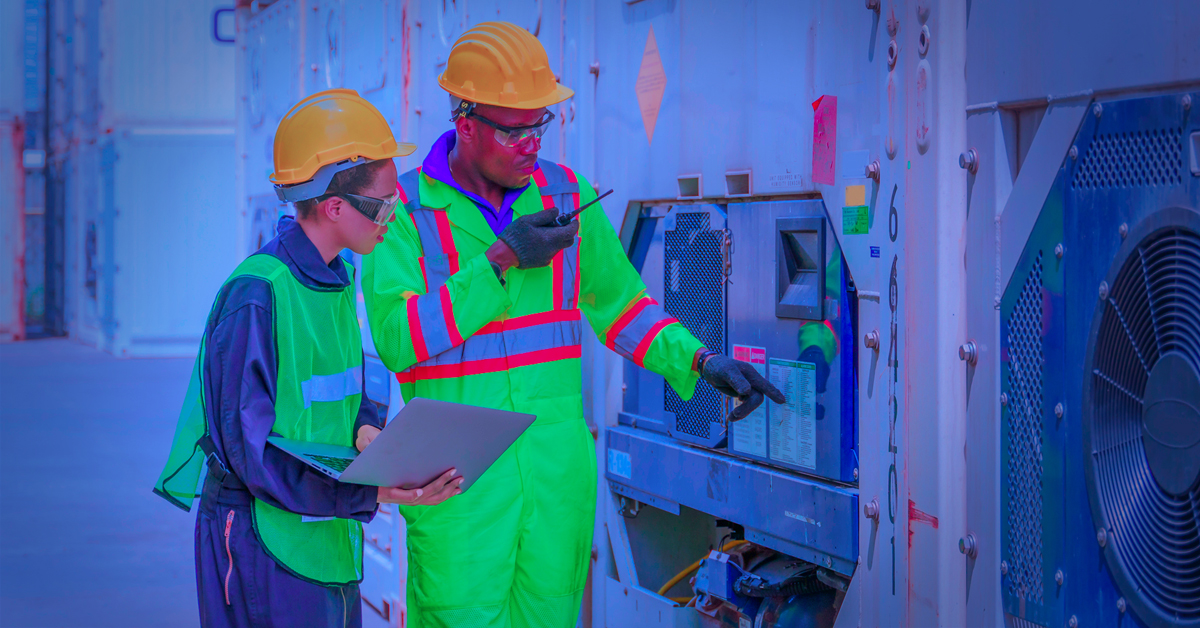 Shipping containers are built tough because they have to face severe environs of the oceans. Most containers are made of a special quality steel known as CORTEN that exhibits increased resistance to atmospheric corrosion. The floors of shipping containers are made of marine-grade plywood to prevent them from rotting. Yet, any material that is exposed to the elements deteriorates and wears down with time. But periodical attention to problematic areas and their upkeep can do wonders to extend the service life of your shipping containers.

Protecting containers from water, moisture, and buildup of mold
Container floors are reinforced with marine-grade plywood, but they are prone to moisture absorption. Care must be taken to ensure that your containers are placed securely on dry ground, preventing the chances of water entry. Placing containers on solid wood blocks or railroad ties can prevent the seepage of water into the containers. Look out for areas that have undergone modifications, particularly around the joints, to ensure that they are clean and free of rust. Devote special attention to identify dents that might collect debris and water. Wipe them clean, scrape off all rusted areas and treat them with an anti-corrosive paint.
Preventing holes in containers
Rainwater collects in dents on container roofs and causes corrosion. If such dents go undetected over time, they can develop cavities leading to water seepage inside. Regular inspection of shipping containers will save you considerable time and money you would otherwise have spent on costly repairs. When you detect any formation of rust, brush and treat it with primer and then a paint overcoat. We can also perform some easy preventative maintenance by keeping the roof of the containers free from debris and various items stacked on top.
Maintenance of container doors
Doors are the sole moving parts in shipping containers. To ensure that the door hinges, lock rods, handles and hasps move freely, it is important to treat them periodically with industrial grade lubricants.
Pest-proofing your containers
Potential entry points for insects and mice are holes in the floor, gaps underneath doors, or holes in the walls. Seal these holes to prevent the entry of pests. If you detect moisture damage, leaks or corrosion, repair them immediately.
An important method by which you can take the best care of your containers is by placing them on well-drained and level surface. This prevents water from collecting in any single area of the container, reducing the chances of corrosion on the floor orunderside.
Shipping containers might appear imperishable, but without regular care and maintenance, their condition could deteriorate soon after the initial sparkle wanes off. A shipping container's average lifespan can stretch beyond 25 years, so it's important to accord them the best of care. Regular inspection and maintenance schedule should be planned to ensure that your containers continue to prove their worth for extended periods, generating higher revenue for your company.

Please also check other blogs from VS&B that give you a treasure of information from the world of container shipping.

VS&B Containers group, Chennai, is a leading supplier of new and used dry containers, reefers, flat-rack containers and open top containers via their wide network of depots.

With a powerful presence in container trading, container leasing, and empty container repositioning, the VS&B Containers group operates a separate division offering leading-edge software solutions to the shipping & logistics industry.

VS&B Containers group takes pleasure in the ongoing success of their trading partners. Grasping your container needs early on, VS&B will suggest you the right solution that fits your needs and budget.

Contact traders@vsnb.com to get your containers promptly! Experts from VS&B will help you select the right container based on economy, flexibility and returns on investment that your business demands.