What is drayage in shipping parlance?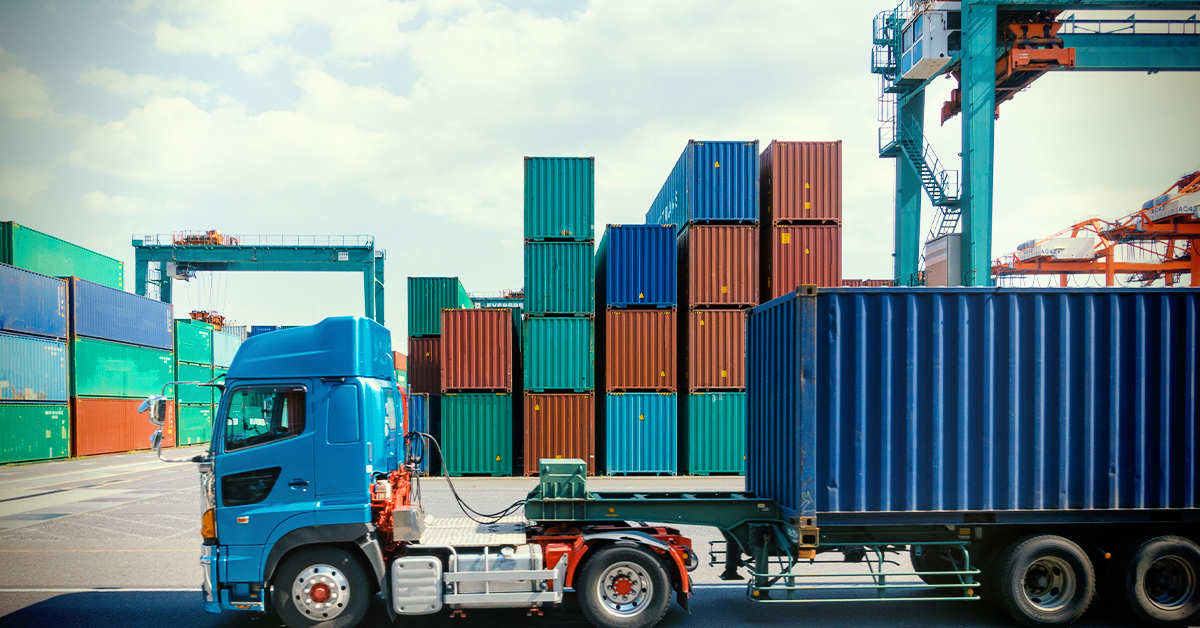 Drayage is a logistics phrase used to describe the carriage of freight over short distances on the ground. In a different context, the term "drayage" also applies to the charge levied for availing this service.  Historically, this term originates from the word "dray" which is a wagon hauled by horses and dates back to the 18th century.  Such wagons were operated to carry heavy cargo over relatively short distances until trucks took over this task in the early 1900s.
Principally, drayage fills gaps in intermodal shipping and is considered a critical and essential part of the service needed to complete the supply chain process proficiently. Companies engaged in drayage services transport containers in and out of warehouses, ports and rail terminals. It involves removing containers from ship decks & rail cars, and then placing them on truck trailers to move them to a storage facility before getting them ready for the next step in the intermodal shipping process. Drayage can also involve trucking container cargo from one port to another, or from a port to rail yard before it begins the next course of its journey. Drayage services connect different modes of long-haul transport and are confined to the same metropolitan area.
Drayage and the cold chain process
Perishable goods like fruits, vegetables, flowers, dairy, meat, medicines and confectionery are carried on ships in refrigerated containers called "reefers".  After they are offloaded from the ships, reefers have to be transported immediately to their next destination. As part of the intermodal freight transportation, drayage assumes great significance here because the cold chain process must continue without a break to preserve the goods in their original state.  The cold chain logistics process is therefore highly dependent on drayage services to move such perishable goods from one mode of shipping to another in a timely manner.  
In the modern e-Commerce arena, the vast majority of global supply chains are dependent on multimodal transport to move goods from a manufacturer to the end customer. Drayage services serve as crucial links between ocean container shipping and the distribution networks that fetch merchandise to the customer.
Businesses employ drayage services to transport manufactured products from a particular port to a rail/trucking hub or an order fulfillment warehouse. They may also use drayage services to transfer shipments from a port or rail to their third-party logistics provider. The cost for this short-haul trucking will be more than compensated by the sum they would save on shipping costs.
Drayage service providers primarily assume the role of independent contractors who get together to transport containers whenever a ship docks in.
The shipping industry relies on a range of drayage services as required by the nature of transportation and demands. The different types of drayage services are:
Inter-Carrier Drayage
This type of service transports goods from one company to another or from one carrier to another.
Intra-Carrier Drayage
It refers to the transport of goods between different locations employing a single freight service provider. This makes transportation more efficient and quicker because the need to depend on other service providers does not arise. 
Expedited Drayage
Time-sensitive, urgent deliveries are managed by using this service and mostly undertaken by road.
Door-to-door Drayage
This service is availed when a shipper needs to transport cargo directly from the transportation hub to the customer.
Pier Drayage
This refers to the transport of containers to a port. The drayage truck picks up the load from a hub and delivers it to a dock or pier before they are loaded onto a ship. 
Ports are ever buzzing with activity and can be often congested and intimidating. By employing drayage services to move freight to warehouses, businesses can proceed with their operations smoothly. Utilizing drayage services help avoid choked container traffic conditions in ports that are often constrained due to space limitations. Drayage services prove practical and helpful to move the merchandise to local distribution centers or warehouses.
To conclude, it is worth bearing in mind that logistical costs can be controlled and managed by employing strategic methods of drayage services. By having a good understanding of the complexities and benefits in each stage of cargo movement, and establishing a strong rapport with the stakeholders involved, customers can benefit from a win-win situation.