BUILDING A SUSTAINABLE SUPPLY CHAIN LOGISTICS FOR OUR SOCIETY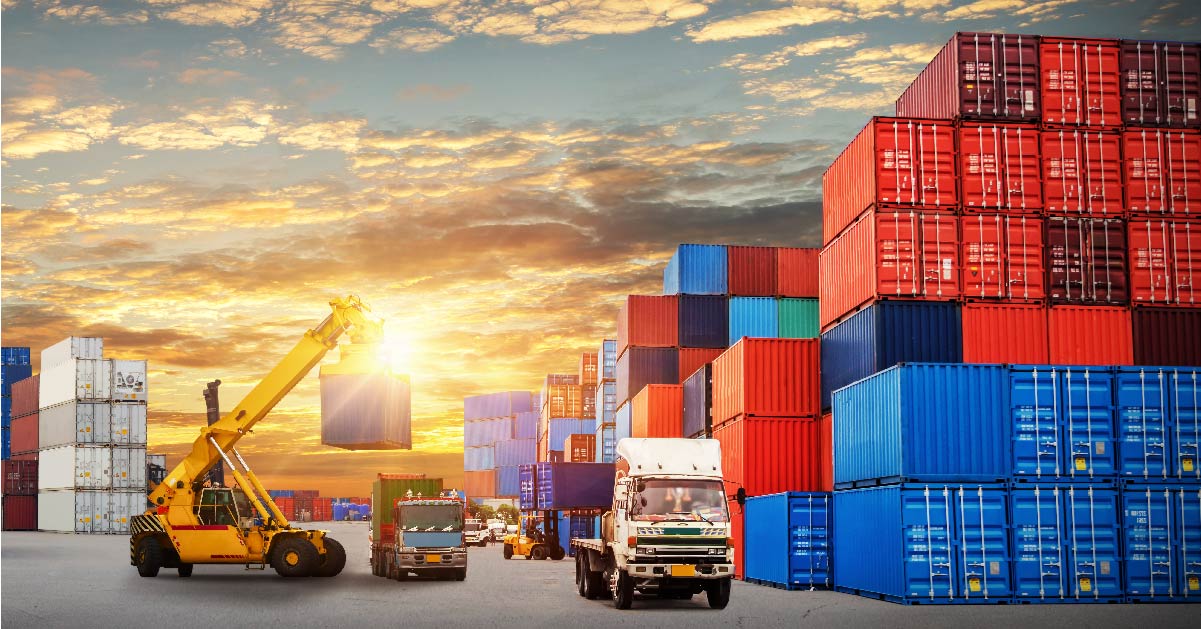 There are no two conflicting opinions on how the recent epidemic and the ensuing chain of events caught many industries unawares and sent global supply chains into a plunge. The need to put in place a buoyant supply chain that can handle disruption has become more of a necessity rather than an exception. From a consumer's viewpoint, it is inspiring to know how fast big supply chains respond to consumer demands. But the logistics industry has to shoulder the responsibility of attaining sustainability in their operations. It is apparent that the world is getting inundated by packaging waste and overwhelming fossil fuel emissions, so finding viable cost-effective solutions has become the order of the day.
End-to-end visibility through effective data utilization
Positioning relevant information harvested from data banks at the nucleus of supply chain operations makes businesses function in a more result-oriented and focused manner. Freight collaboration and tracking goods with responsive logistical ecosystems bring together business partners to a unified platform, aiding in the monitoring of operations in real-time and detecting anomalies in time. Businesses thus do away with the possibility of wasted mileages through optimum capacity utilization, which proves environmentally friendly and profitable.
Harnessing alternative fuel technologies
Use of carbon fuels such as biofuel in place of fossil fuels and employing eco-friendly vehicles will bring substantial ecological sustainability. Some eco-friendly solutions, such as hybrid or electric vehicles for inland transportation and last mile delivery, are the green alternatives that challenge the traditional ways.
Overcoming weather disruptions into the supply chain
Companies must employ a robust and responsive supply chain infrastructure to store or move products in extreme weather. If there is a risk of a warehouse being affected by harsh weather, the logistics managers could arrange standby transporters at other locations where the warehouses stock similar products. Despite modern technology, planning, and forecasting, every facet of a supply chain must be resilient to cope with harsh weather. A supply chain's warehouse should be able to withstand strong wind and seepage of rainwater. Companies that are well prepared to overcome disruptions as a habitual part of their best practices managing risks in supply chain along the way, will outperform others who are ill-prepared to face such eventualities.
Internet of Things
IoT (Internet of Things) and sensors can monitor and collect data on speed, fuel consumption, and driving behavior of drivers who transport goods. Maintaining the right tyre pressure is an effective way to achieve better fuel efficiency. This can be done with sensors mounted to the rim of the wheels, where the drivers can monitor the vital parameters on a display screen. Businesses can strike the right balance in their activities with sustainable materials, reducing waste, embracing clean energy resources and investing in eco-friendly technologies.
Route optimization
Route optimization aids logistics managers to choose the best route to deliver goods, spending the least amount of money on transportation. It reduces the problems logistics companies face because of the absence of enough vehicles or drivers while meeting urgent requirements from customers. Route optimization in logistics also considers real-time events, such as the traffic conditions, handiness of equipment and personnel for material handling. Route optimization can swiftly respond and manage several unforeseen circumstances that arise during transportation.
Executing an environmentally friendly logistic resolution is an important pathway to securing a sustainable supply chain in the journey to achieve reduced carbon emissions inculcating a sense of responsibility towards the wellness of our society.
Found this article motivating? You can also read other blogs from VS&B that are packed with a wealth of information from the world of container shipping.
The VS&B Containers group, based out of Chennai, is a leading supplier of new and used shipping containers since 1996. Dealing in dry containers, reefers, flat-rack containers and open top containers, the company offers customers the choice to opt for used or new containers from across the world through their extensive network of depots. VS&B Containers group is chiefly engaged in container trading, container leasing, and empty container repositioning. VS&B group also operates a separate division offering software solutions for the logistics industry. Besides fulfilling your shipping container needs, VS&B takes pleasure in participating in the continuing success of its trading partners.
Feel free to get in touch with traders@vsnb.com and get your containers on time!
Note:
We have sourced facts and figures for this blog from the internet.