Digitalization in Shipping Logistics and Supply Chain Management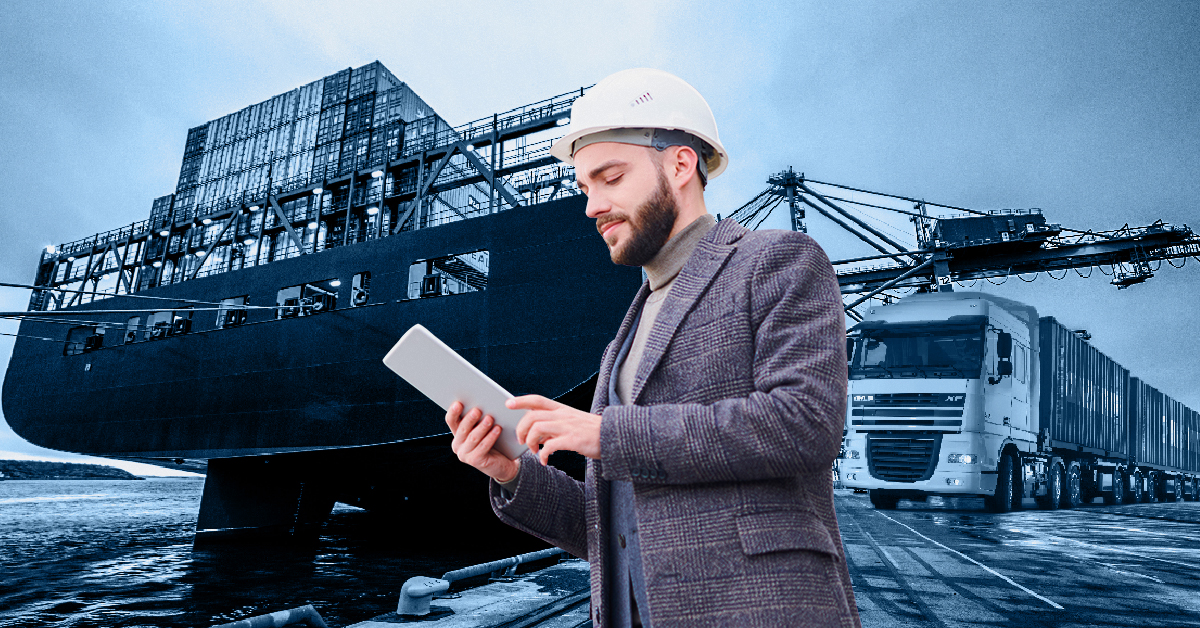 Logistics and Supply Chain industry of a nation is considered as the mainstay of a strong economy. 
The size of this industry in India is estimated at USD 215 billion, of which less than 15% is owned by established and reputed players. The remaining sector is disorganized and fragmented. While 15% of India's GDP is incurred by logistics, it compares poorly with the average 5% of GDP in developed countries.
Today, our world, irrespective of the nature of the industry, is realizing the significance of technology, internet and data as a reliable means to foster efficiency, speed and quality that lead to customer delight and higher revenues. 
Internet of Things (IoT) and data analytics are assuming great importance in Shipping, Logistics and Supply Chain Management to reduce costs, improve efficiency and predict customer preferences and behaviour.
Emerging from a largely nascent industry that it is today, Logistics and Supply Chain is transforming itself into a healthy, IT-enabled intelligent service by means of digitization. This transformation is driven by:
*  Data Analytics and Machine Learning
*  Internet of Things
*  Blockchain
*  Artificial Intelligence
Information Technology has helped business entities gain easy access to reliable data that's fuelling digitization. With specific relevance to the logistics industry, intelligent data analysis is bringing to the forefront solutions that deliver increased efficiency, cost reduction, sustainable growth and fulfilment of extreme customer expectations in an ever-competitive world.
Machine Learning is a type of artificial intelligence that lets software applications accurately forecast outcomes. It developed from pattern recognition technology of earlier times. The concept behind this technology is based on the principle that computers can learn from data without being programmed to perform specific tasks. They recognize and comprehend prior computations and independently adapt to deliver dependable, repeatable decisions even as they are continuously exposed to a steady stream of new data. 
Ever-increasing volumes of data, computational processing that's less costly yet powerful, and affordable data storage have led to models that can scrutinize intricate records to deliver quicker and precise results. By constructing models, organizations can single out profitable opportunities and remain focused on their core values, bottom line and customer satisfaction.
Blockchain is a decentralized, distributed database that maintains a growing list of records called blocks. Each block contains a timestamp and link to a preceding block which cannot be altered. This technology finds application in the logistics industry as a means to improve the supply chain process and prevent fraudulent transactions. Hard copies are replaced by digital documents to deliver an accurate recording of data and real-time tracking of shipments.
Artificial Intelligence corresponds to the competence of computers to perform tasks commonly associated with intelligent beings. With specific reference to the logistics world, it reduces human intervention to drive efficiency in sorting centres resulting in speedier delivery of consignments. Recent research revealed that 90% of logistics managers who employ AI-powered software believed it helped them perform jobs more effectively and take the right decisions. Other areas where AI plays a pivotal role is demand-forecasting, fleet management, routing-efficiency, and live customer chats. With the increasing availability of data, the supply chain industry stands to reap rich rewards by employing AI in areas where this can supplement or replace manual processes.
The impact of COVID-19 and the manner in which it has altered our daily lives is a fact we all accept. It has made humans realize that the future is unpredictable, and we have to be vigilant against natural forces that threaten the livelihood we have always taken for granted. Employment of modern tools has helped humans gain control over the spread of COVID-19. 
We have come to realize that artificial intelligence and digitization of work processes will continue to drive human creativity and propel them to greater heights in the foreseeable future. 
Adapting quickly and effortlessly to a fast transforming ecosystem and business landscape are the key to success in the modern world.