How Can Shipping & Logistics Remain Buoyant By Conquering Inflation And Rising Fuel Costs?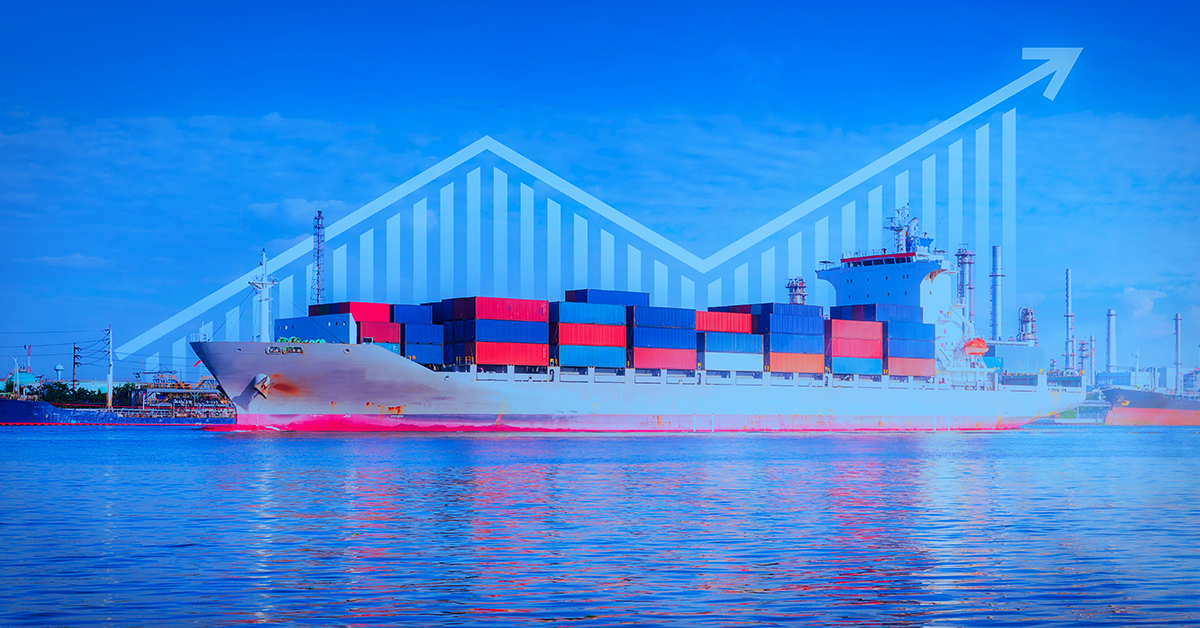 The oceans carry over 80% of the world's merchandize, most of which sail inside 40-foot-long containers stacked by the thousands in some of the largest container ships. Fuel is the backbone of the shipping industry. The fuel required to power vessels and transport raw material and finished products to the farthest markets of the globe makes up a major share of shipping costs. When fuel prices continue to be on an upward spiral, inflation will be a natural outcome, and companies will have no recourse left expect to pass on the burden to their customers, or implement cost-cutting measures by reducing wasteful expenditures and increasing productivity. When the price of fuel goes up, carriers are forced to increase their freight charges or absorb the losses. Rising fuel prices affect the whole logistics sector, including freight carriers in particular. The additional costs are passed on to shippers, who then transfer the burden to their customers.
Weighed down by high costs of supply chain issues such as lack of storage facilities, port space and container repositioning, shipping costs are increasing because of the uncontrolled rise in fuel prices. Ocean carriers are offsetting these costs by imposing surcharges, because fuel makes up a major portion of the transportation costs.
Slow-steaming

Slow-steaming essentially refers to reducing the cruising speed of a vessel intentionally in order to cut down fuel consumption. It also leads to reduced emissions from vessels. From a normal cruising speed ranging from 20 to 24 knots, a slow-steaming vessel reduces its speed in a range between 12 to 19 knots. This speed reduction has a direct bearing on a vessel's fuel consumption. For instance, a vessel that consumes approximately 200 tons of fuel a day steaming at 24 knots, the fuel consumption can be brought down to 125 tons if the cruising speed is reduced to 21 knots.
By reducing speed by 10%, a vessel achieves an engine power reduction of 30%. Less power automatically translates to less fuel consumption and reduced emissions. In the bargain, shipping lines also contribute to the easing of global warming that has been a burning topic among environmentalists. We can thus infer that slow steaming is essentially becoming more of a necessity rather than an option, because of financial pressures and environmental concerns.
Shippers and carriers will have to continue reevaluating their processes to discover cost- cutting avenues. As the supply chain challenges continue to have an adverse effect across all industries, it has never been more important to be more adaptable and well- informed, implementing effective work procedures that may have been previously ignored.
It is imperative that the shipping industry keeps a close watch on its operating expenses, because high fuel costs affect profitability, and it takes more resources to ship goods to different parts of the world, leaving its adverse effect on the price of essential commodities which the end consumers have to pay finally.
Headquartered in Chennai, the VS&B Containers group, is a key provider of marine containers across Asia and Europe. With a fleet of over 30,000 containers and 11 offices, the company specializes in new container sales, SOC project shipments, static storage and mobile warehousing. It also provides flexible short-term and long-term leasing options for duty paid (in India) and international containers. VS&B also runs a separate division that offers innovative software solutions for the shipping & logistics industry.
VS&B Containers group understands your container needs and related concerns, and will recommend you the right solution to fit your needs and budget.
Contact traders@vsnb.com to get your containers promptly! Specialists from VS&B will help you select the right container based on your cost considerations, flexibility and returns on investment that your business demands.
Note:
We've sourced facts for this blog from eisneramper.com and ddcfpo.com