HOW DO LOCKBOXES AND OTHER SECURITY DEVICES FITTED TO CONTAINERS RENDER ADDED SECURITY TO YOUR GOODS?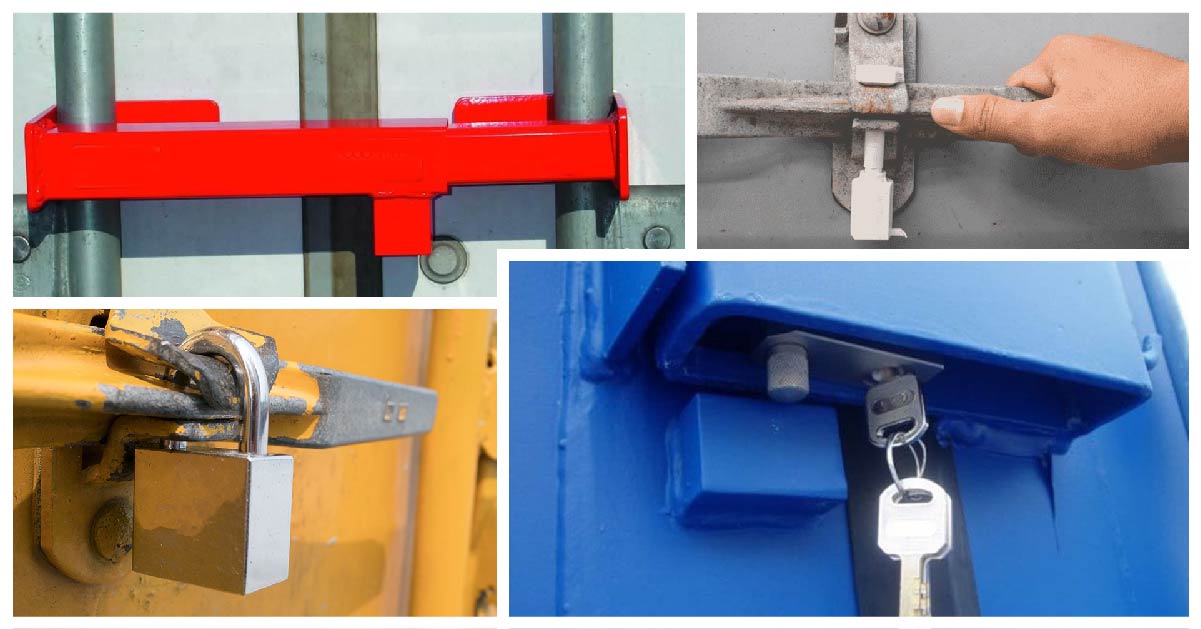 What are the important security measures you can take to guarantee that your shipping container doors remain secure and inaccessible to intruders to break in?
Let's explore the world of "lockboxes" and other locking mechanisms to understand how they play an important role in securing your precious cargo from potential burglary.
Lockboxes are made of thick, strong metal casings welded to containers' front right door to provide a sheltered area where one can secure the container door using a "padlock". A padlock is a U-shaped lock made of steel that attaches to the loop inside a container lockbox. Placing the padlock through the lockbox's cavity underneath, and locking it makes it difficult for burglars to gain access to the padlock and break it with a cutting gear or tamper with it. Lockboxes serve as excellent housing for the padlock shackle. Installing a lockbox is a trouble-free process. Padlocks come in different types and offer excellent protection to containers against random burglary attempts. Lockboxes also prove useful in keeping padlocks dry and functional during times of bad weather.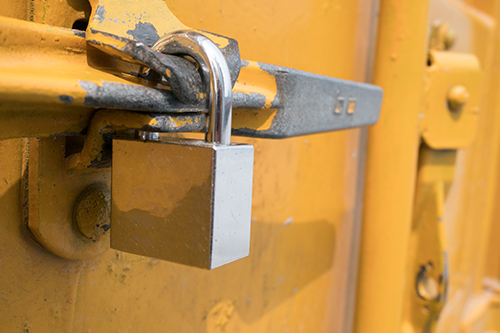 Crossbar Container Locks are clamps manufactured from tubular steel and resemble extendable clamps attached to a container door or the door handle. A locking mechanism with key secures the clamp in place, preventing the doors from opening. These locks are resistant to bolt cutters, hacksaws and lock picks.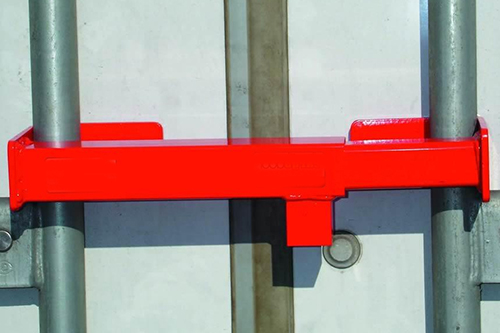 Hidden Shackle Container Padlocks present an additional shield against burglary compared to plain padlocks alone. While the internal locking mechanism of Hidden Shackle Padlocks is like regular padlocks, the fundamental difference is that its latch is positioned inside the body of the padlock. This renders the latch out of reach to gain direct access to cut with bolt cutters. These locks are the first choice when shippers want to secure high-value cargo. They should be ordered with matching hasps, because the hasps will be needed to mount the locks on the containers.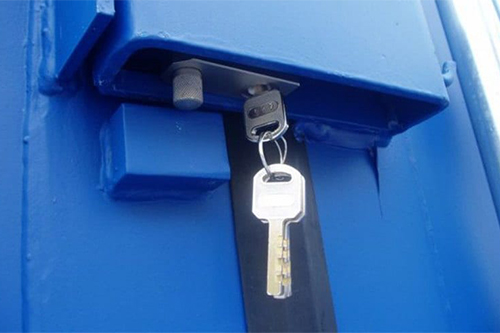 Roll Door Lock Boxes
Roll-up doors in shipping containers prove convenient compared to conventional doors, but they can be a potential security issue if not secured properly. There are lock boxes specially designed for roll-up doors and available in different designs. Locks which are installed on the bottom of doors activate the locking mechanism automatically when the door is pulled down. Other designs work like the traditional hasp-style locks that permit the use of padlocks, but they must be kept safe from tampering.
Truck Seals
Truck seal is the most common and cost-effective method to secure the door of a shipping container. They primarily function to prevent the doors from accidental opening. They appear similar to plastic zip ties and are best suited for low-risk situations. There are high-security seals as well made of metal bolts and render better security.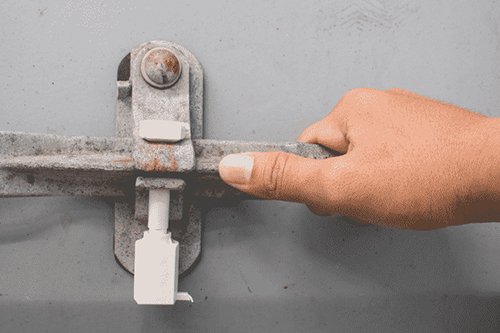 How do you arrive at the right type of container lock?
Be aware of the dimension of the lock, because it must fit precisely with the container being secured. Multiple layers of security work best. So if a burglar realizes he has to break open more than one lock to gain entry, he would rather prefer to move to an easier target. Even though most types of locks are susceptible to tampering, it is preferable to install the more secure ones, which are difficult for intruders to break open. Such locks will inhibit burglars from making an attempt and that will bring down the chances of casual break-ins.
Found this article interesting? Take a look at the other blogs by VS&B that are packed with equally informative reads from the world of container shipping.
The VS&B Containers group, functioning from Chennai, is a key provider of new and used shipping containers since 1996. Their varied fleet comprises dry containers, reefers, open top containers and flat-rack containers. VS&B gives customers the leverage to get used and new containers from around the globe through their extensive network of depots and diverse inventory. The company specializes in container trading, container leasing, empty container repositioning and has a separate division that develops software solutions for the logistics industry. Please contact traders@vsnb.com and secure your containers on time!
Note:
Facts and figures stated in the blog are gathered from reliable sources on the Internet.