THE SHIFTING FOCUS TOWARDS PRACTICING RESILIENCE IN SUPPLY CHAIN MANAGEMENT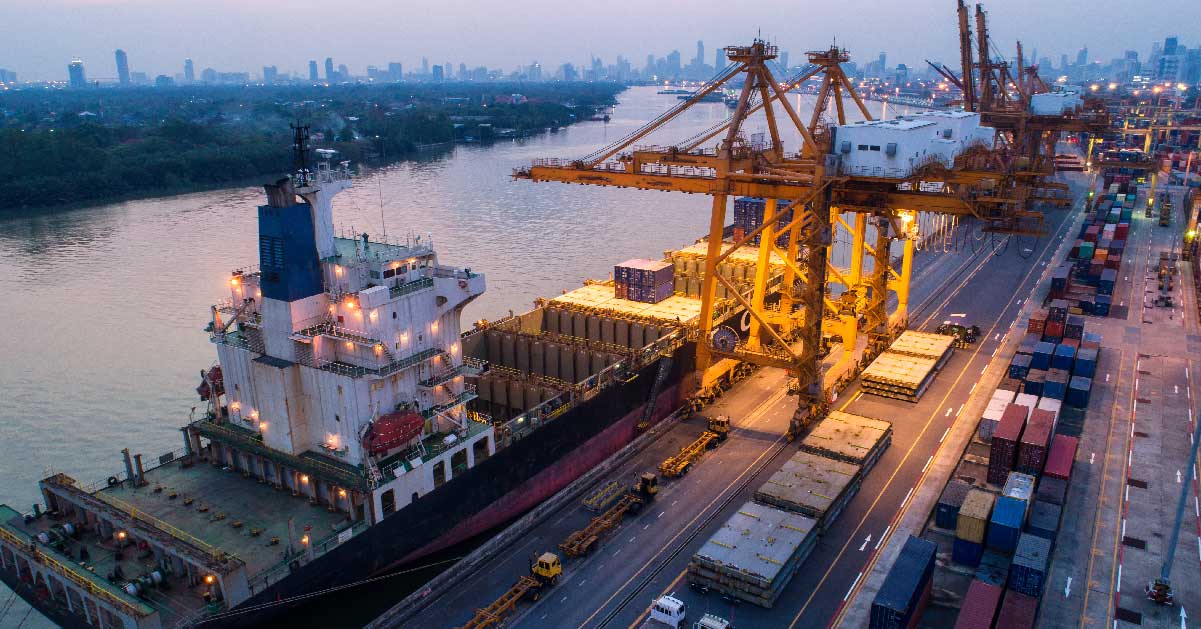 The uncertainty caused by the Covid-19 pandemic has disrupted the supply chain's functioning and renewed the spotlight on becoming more resilient. There's no better time than now to bring flexibility in the manner how the supply chain workflow is managed. Successful businesses are dependent upon a supply chain process that runs smoothly without interruptions, demonstrating a high degree of resilience all along. What are practices you can employ to ensure a well-oiled supply chain and boost your company's bottom line? By following certain time-tested ways one can achieve this goal.
Multi-sourcing
More than a year ago, to have multiple contractors for a single product would have been considered as a wasteful exercise. But the pandemic experience has taught businesses the value of having different suppliers who can be alternative sources of supply if a particular supplier fails to deliver goods in time.
Relationship with suppliers
By nurturing healthy working relationship with your suppliers, they will reciprocate by making that extra effort to ensure that the supplies flow smoothly. The selection and management of the suppliers you associate with should be in a manner that they support the needs and morals of your company. This is more so when you are associating with international suppliers. One must understand that suppliers are not vendors, but they are equal partners in success.
Identifying workflow bottlenecks
Unearth the hidden costs in supply chain by identifying the grey areas. Look for instances where the staff are manually performing tasks that can be automated. Analyze the way transactions are processed, and choose the right payment processing platform to collect payment from customers. Look for the possibility to streamline order fulfillment process. Use a common software package to fulfil requisitions to prevent ordering an excess quantity of a particular product. Implement an approval process that allows goods to be ordered only with the consent of the designated official.
Understanding customer expectations
Understanding customer needs is an important step in identifying the scope for service level improvements. But one must maintain the right balance between service levels and the associated costs.
Space optimization
Using the maximum space you have at disposal saves you cash. Storing inventory and supplies in the warehouse have costs attached to them. By checking if you're making the most of the space you have, you might discover that you're able to save money by finding a space that's more in line with your actual needs.
Forecasting demand
Customer demand patterns fluctuate on a seasonal and monthly basis. So, with good forecasting, you can cut down supply chain costs by stocking just the right quantity of inventory.
Outsourcing
Outsourcing some functions to a third-party logistics provider can prove financially beneficial, provided the service provider is dependable and demonstrates honesty and accountability for his actions. A successful outsourcing arrangement can bring in significant savings and a well-functioning supply chain. Some specific functions in the supply chain where outsourcing can prove beneficial are in the provision of warehouse storage space, handling and packing. This allows your business to focus on the key aspects of the business.
The resilience factor
Understanding what you need, and from where to source it is a crucial element in success. Though it's comfortable to deal with a single supplier, it would be more prudent to practice flexibility and have multiple approved suppliers. By continuously evaluating all functions in the supply chain, you will discover ways to bring in higher efficiency and ensure that your business stays profitable. Irrespective of the area you concentrate on, the fundamental philosophies of effective supply chain management will be to practice more resilience, understand customer needs, measure the results and make improvements as a natural way to grow the business.
Found this article interesting? Have a look at the other blogs by VS&B that are loaded with equally informative reads from the world of container shipping.
The VS&B Containers group, headquartered in Chennai, is a key provider of new and used shipping containers since 1996. The company's diverse fleet includes dry containers, reefers, open top containers and flat-rack containers. VS&B gives customers the choice to get used and new containers from around the globe through their extensive network of depots and inventory. The company focuses on container trading, container leasing, empty container repositioning and has a separate division that develops software solutions for the logistics industry. Beyond servicing your container needs, VS&B invests in your long-term success.
Please contact traders@vsnb.com and get your containers on time!
Note:
Facts and figures stated in the blog are obtained from reliable sources on the internet.