WHAT ARE THE CHIEF ATTRIBUTES THAT MAKE A QUALITY SEAFARER?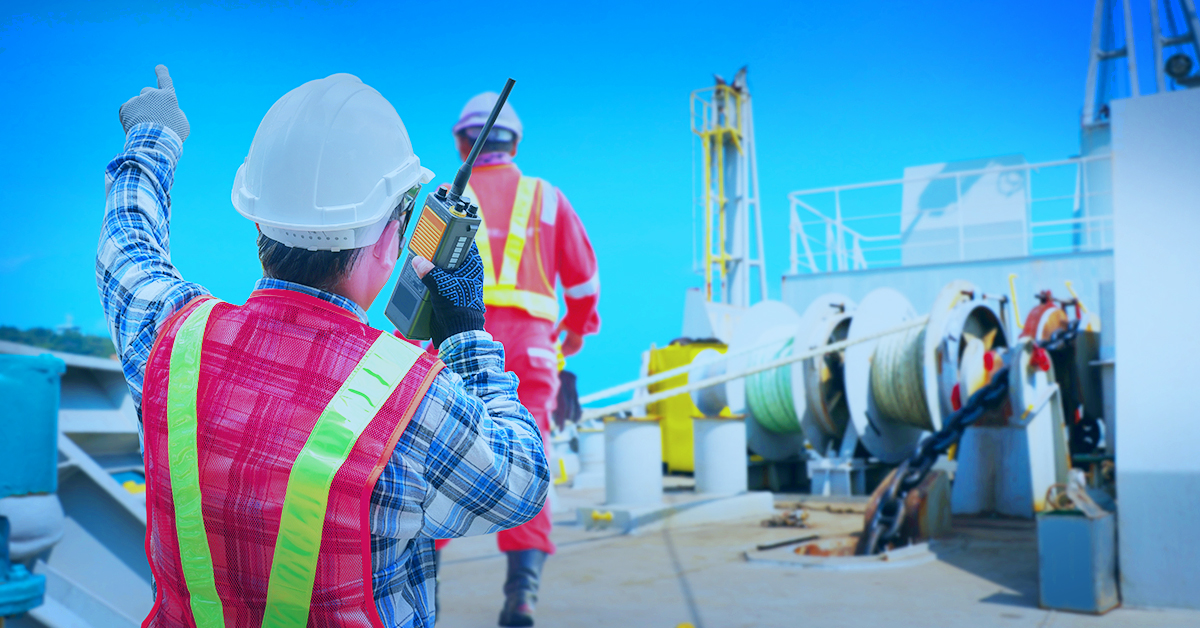 Every year, the 25 th of June is observed as the "Day of the Seafarer" under the patronage of the International Maritime Organization.
The International Chamber of Shipping estimates that there are roughly 1.6 millionseafarers working in merchant ships. Seafarers are passionate about life, and a career in the seas excites and instills a sense of adventure in them. Highly motivated and sincere, they work as a team acting responsibly and getting on well with colleagues on board. It's a hard life for seafarers, but unquestionably a deeply satisfying one, thanks to the significance of the jobs they perform in all adversities, every day of the year.
What are the qualities that make exemplary seafarers, and how are their contributions vital to the shipping industry?

Positivity and Enthusiasm
A positive frame of mind that radiates enthusiasm and energy are contagious and go a long way in establishing good relationship among the staff. Successful careers are built with honest conduct and a competitive spirit. Seafarers are known to possess these qualities in the adversities they face in their daily work routine.
Proactive and Responsive
Problems are a part and parcel of life. There's no escape from it, whether on land or the high seas. When problems arise, how we respond is what matters and makes all the difference to the final outcome. Good seafarers act with a positive frame of mind in all circumstances and come up with lasting solutions decisively without harboring reservations or uncertainties.
Ability to behave with Maturity
The aptitude to remain calm is another attribute of seafarers. This gives them the time to think with clarity in all adverse situations and be composed, allowing them the time to respond with clarity and maturity.
Socially adept
Social skills with a good emotional quotient assume increasing importance today in workplaces where one's personal qualifications and position alone appear to gain precedence over other qualities. But it is a proven fact that the ability to get along with associates and managers is an important attribute that gets counted in the long run and helps build a cohesive and progressive working team. Seafarers get along with people from different nationalities. So the ability to adapt and appreciate other cultures is a primary requisite.
Multi-tasking Skills
Seafarers are entrusted with additional responsibilities over and above their regular duties. Situations may arise when additional hands would be needed to perform a new task in an emergency. Multi-tasking skills prove valuable here, and the seafarers also learn to prioritize tasks. Deadlines count in these situations, so time management skills will prove indispensable to seafarers.
Virtues of Patience and Understanding
The virtues of patience and understanding cannot be more relevant than in the life of a seafarer. They miss their dear ones for months together, often feeling lonely without a regular channel of communication with friends and relatives. Seafarers take these troubles in their stride and do their best not to get distracted by the life they miss.
Leadership
Leadership is not about one's position or ranking in a hierarchy. Everyone can lead in his own way. Leadership is about taking up responsibilities and feeling committed to performing tasks with honesty and hard work setting an example to others. Becoming self-motivated and being able to think on one's feet will lead to self-improvement and cultivate a complete personality in a man. Distinguished seafarers do not worry about their position or nature of the job, but instead, work hard to reach the positions they aspire for.

The opportunity to travel around the globe and visit new places are among the attractions of being a seafarer. Seafarers explore new worlds that are vastly different from their own and learn about different cultures instilling a sense of wholeness and success in life. Remember, for every object we own and perform tasks with, behind it is the hard work and sacrifice of a seafarer. Because he is one among the strong foundations of the shipping industry on which the global economy is dependent.

Headquartered in Chennai, the VS&B Containers group, is a key provider of marine containers across Asia and Europe. With a fleet of over 30,000 containers and 11 offices, the company specializes in new container sales, SOC project shipments, static storage and mobile warehousing. It also provides flexible short-term and long-term leasing options for duty paid (in India) and international containers. VS&B also runs a separate division that offers innovative software solutions for the shipping & logistics industry.
VS&B Containers group appreciates your container needs and related concerns, and will recommend you the best solution that fits your needs and budget.
Contact traders@vsnb.com to get your containers promptly! Specialists from VS&B will help you select the right container based on your cost considerations, flexibility and returns on investment that your business demands.