What are the different ways to lift shipping containers safely?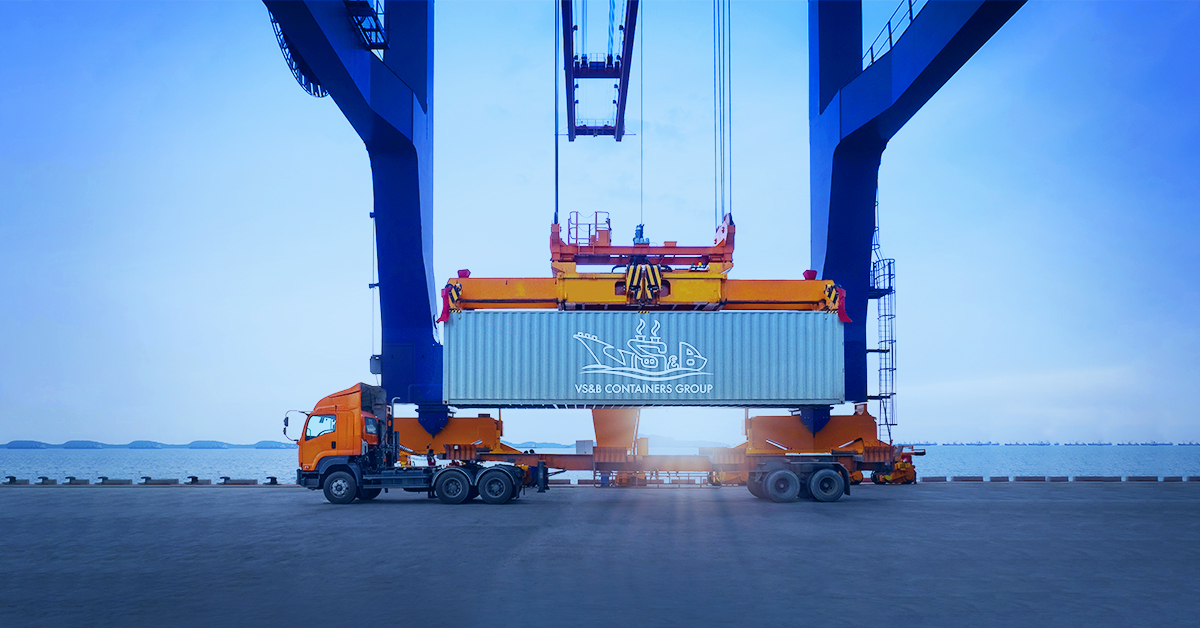 One of the most vital stages in the shipping life cycle begins with safe container handling. Technology and automation have eased problems involved in the handling of shipping containers. Yet, there's a human element involved in each step of container handling, therefore safety assumes great significance to bring down the chances of mishaps and fatal accidents.
Shipping containers are manufactured using high gauge COR-TEN steel. They are enormously heavy even when empty, and one such 20-feet shipping container can weigh over 5,000 pounds or 2,300kgs. Its payload capacity can go up to 55,000 pounds or 25,000 kg. This gives us a fair idea of the enormity of their weight and size, and how crucial it's to handle them carefully.
At certain centres, that also act as freight hubs which handling bulk containers, we can see heavy lifting equipment being used. But lifting and moving containers at locations away from such hubs can throw up challenges. We discuss the different container handling equipment that adds safety and ease in daily operations.
Gantry Cranes
Gantry cranes are giant cranes positioned in the docksides to lift, move, and stack shipping containers. They can move up and down a dock, but most commonly, they are secured in one location. Such large gantry cranes are widely used in ports, but smaller, rail-mounted gantry cranes are also available for use in container depots and other locations with a lesser container turnout. For port operations with high container turnover, they prove efficient, but are expensive to install and maintain.
Container Lifting Jacks
They can lift containers weighing up to 70,000 pounds or 32,000 kg. Portable and competitively priced, they can handle different types of containers and work in tight spaces. However, they cannot stack containers or move them around within a site.
Straddle Carrier
Available in a variety of sizes, they can lift containers from the top. With their good on-site mobility, they can move containers with ease. But owing to their size and weight, they need to operate on a reinforced concrete surface for stability. Smaller straddle carriers, known as "mini straddle", are occasionally used by importers, exporters, and container depots with low to medium container turnout.
Reach Stacker
Reach Stackers can lift and move very heavy containers on-site, transfer containers between the ground, stack, rail wagons, and chassis. Depending on the type of Reach Stacker being used, they can stack up to 2 to 3 containers high. Even without the assistance of ground personnel, it can be operated from the driver's seat.  Although they are mobile, they are best suited for use on a single site.
Forklifts
Extremely versatile and commonly used, forklifts are essential in manufacturing and warehousing operations. Mainly used for moving general goods over short distances, a high capacity forklift can lift and move empty containers when needed. Forklifts lift containers from a short base at the center, so if the goods inside are not spread out evenly, it can be dangerous. Forklifts are multipurpose and economical to own and operate, but they cannot handle all types of containers.
Tilt-deck chassis
Tilt-deck chassis lowers the back end of the deck to the ground, allowing containers to be slid off the vehicle. This method of handling mostly applies to empty or lightly loaded containers.
Please also check other blogs from VS&B that give you a treasure of information from the world of container shipping.
VS&B Containers group, based in Chennai, supplies new and used dry containers, reefers, flat-rack containers and open top containers via their wide network of depots.
With a powerful presence in container trading, container leasing, and empty container repositioning, the VS&B Containers group operates a separate division offering leading-edge software solutions to the shipping & logistics industry.
VS&B Containers group takes pleasure in the ongoing success of their trading partners. Understanding your container needs early on, VS&B will recommend you the right solution that fits into your needs and budget.
Contact traders@vsnb.com to get your containers promptly! Specialists from the VS&B team will help you choose the right container depending on costs, flexibility and returns on investment that your business commands.
Note:
We've sourced facts and figures for this blog from:
https://www.bison-jacks.com/blog/iso-lifting/9-ways-to-lift-a-shipping-containe