WHAT COULD BE THE REASONS YOUR CARGO HAS NOT ARRIVED AT THE DESTINATION PORT ON TIME?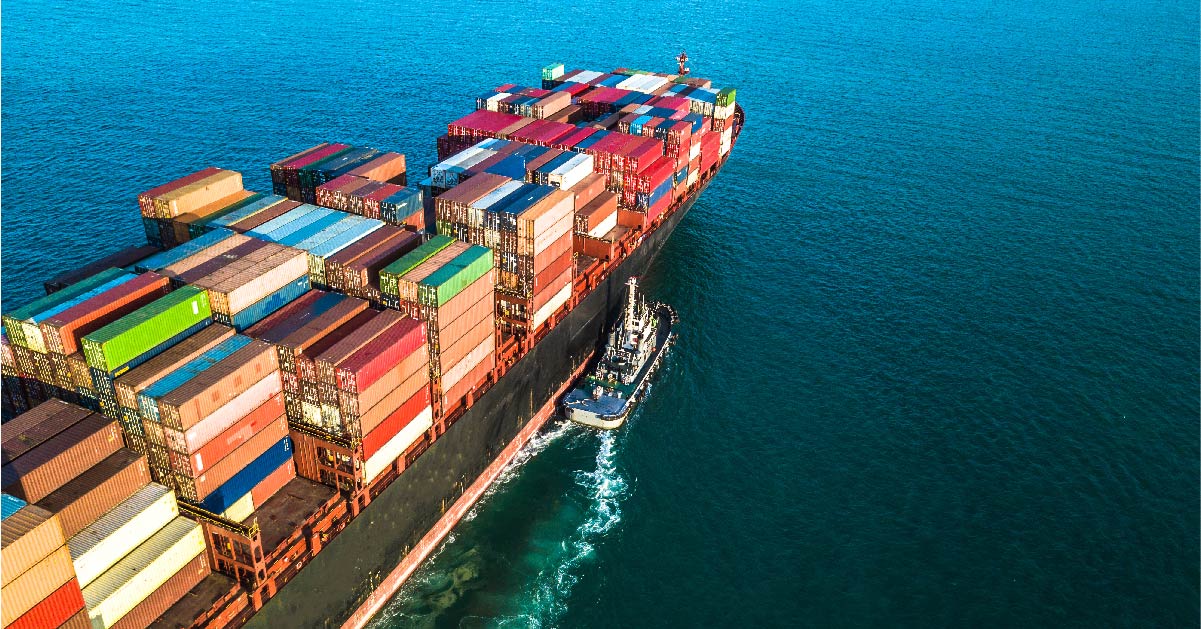 When you ship a product, it is fair to expect that it will reach the destination on time. But once the shipments leaves your hand, it has to pass several hands before getting boarded on to a vessel finally. And even after the vessel sets sail, the fate of your cargo depends on several factors which are beyond the control of the shipper. The projected transit time is supposed to be as accurate as possible to help the shipper arrange its timely pick up from the destination port. When a business concern prepares to ship products, the transit time is an important element in planning. However, delays are inevitable, despite the best of efforts.
Transshipment delays / Feeder schedule failure
Goods are often sent to an intermediate terminal before arriving at the final destination. Upon arrival at a transshipment port, such containers get offloaded from the first vessel and reloaded onto another vessel getting ready to depart to the destination port. When containers do not show up on time at the transshipment hub, the next ship leaves without the containers that are to be carried along. Often resulting from holdups at the port of origin, it automatically leads to delay in reaching the transshipment hub and ends up missing the next vessel movement. Delays can occur at the port of origin because of bad weather and lack of proper documentation. Only 35% of world line routes are covered by direct services, so such feeder schedule failures are commonplace.
Cargo rollover
Rolled shipments occur when carriers postpone shipments to a later date due to overbooking of cargo by the carrier, or the vessel skipping the port of loading. Rolling can also result from insufficient or improper documents, or even when a carrier capacity decreases while the demand also shoots up. This leads to a surge in the spot market, allowing carriers to charge higher rates.
External elements
Some delays are completely out of the control of a freight forwarder or carrier which cannot be prevented. These range from mechanical issues, human error, political turmoil, bad weather, collisions, vessel malfunctions, war, piracy at sea, fire, natural disasters and long holiday seasons like the Chinese New Year and periods from October through December when orders and shipment volume face a surge.
Bankruptcy
Strange as it may appear, in the world shipping arena, there often arise instances when there is no option available for a carrier but to stop a voyage because of the detention of the vessel arising from financial problems. This can occur when the ship is chartered, or if it is owned by dubious companies whose financial position and reputation are not good. Even large shipping lines are not immune, and the example of Hanjin Shipping is a case in point.
Congestion at ports
The causes of port congestions are complex, ranging from labor issues, cargo flows from gigantic vessels, infrastructure limitations and equipment shortages at ports.
The outcome is chronic holdup at ports. Ships get stranded offshore for weeks waiting to discharge goods and containers get piled up in massive stacks in blocked terminal yards. Trucks queue up for several hours to pick a single container. Such congestions and bottlenecks resonate throughout the supply chain, turning into a major trade barrier for exports and imports with adverse impact on the market.
Found this article interesting? Take a look at the other blogs by VS&B that are loaded with equally informative reads from the world of container shipping.
The VS&B Containers group, located in Chennai, is a strategic supplier of new and used shipping containers since 1996. The company's diverse fleet includes dry containers, reefers, flat-rack containers and open top container. VS&B gives customers the choice to pick used and new containers from across the world via their wide network of depots and stock. The company focuses on container trading, container leasing and empty container repositioning. It has a separate division that develops software solutions for the logistics industry. Beyond fulfilling your container needs, VS&B also invests in your long-term success.
Please contact traders@vsnb.com and get your containers on time!
Note:
Facts and figures stated in the blog are obtained from reliable sources on the internet.