WHAT ROLE DOES A CONTAINER FREIGHT STATION PLAY IN THE SUPPLY CHAIN?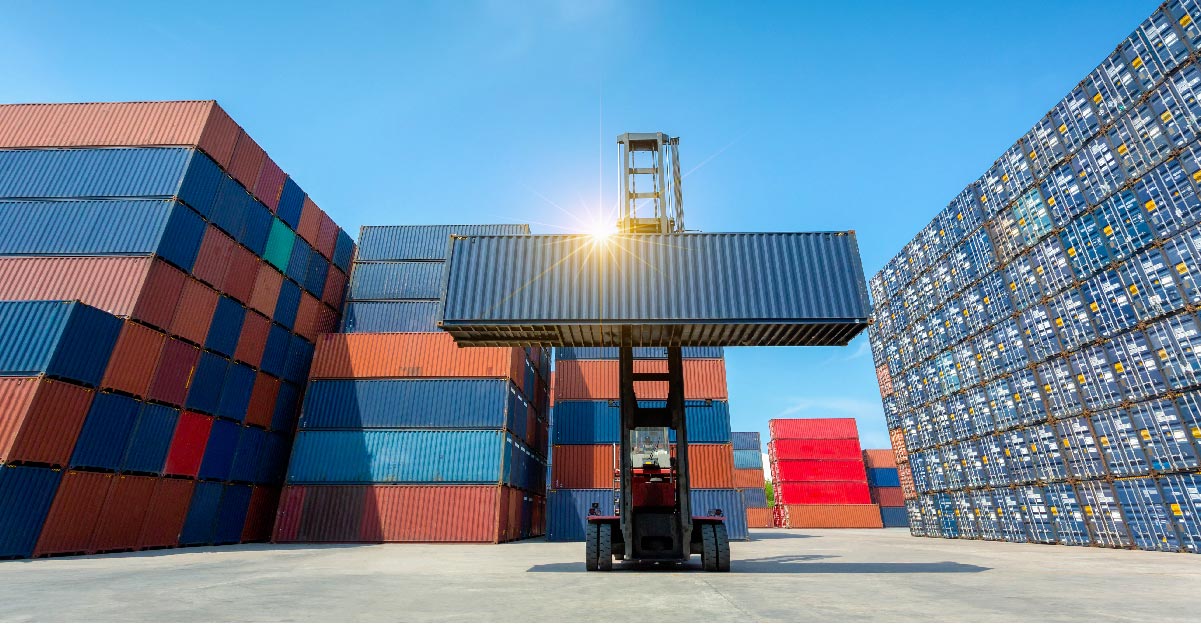 Located close to major ocean container ports, airports and railway hubs, Container Freight Stations (CFS) are distribution centers or warehouses where cargo belonging to exporters and importers are consolidated and deconsolidated in between transport legs before they are imported or exported. Consolidation is the method by which multiple LCL shipments (Less than Container Load) are combined to form an FCL (Full Container Load). Deconsolidation is its reverse process. CFSs can be referred to as a place where goods are collected and stored before they are shipped to the next location. CFSs perform a major role in the smooth functioning of the supply chain logistics process.
Container Freight Stations support intermodal transport and augments the dispatch of smaller shipments to their locations safely. CFSs are an essential component of import and export logistics. CFSs also undertake customs clearance and documentation. A Customs House Agent functions as a bond between the Container Freight Station and the parties concerned in the shipment.
What purposes do container Freight  Stations serve?
Provides a place to merge and pack cargo that does not fill a container fully - LCL and LTL (Less than Truck Load) shipments.

Transports goods swiftly to the right destination.

Provides a secure place for storing, grouping, and ungrouping of cargo.

Transfers cargo to consignees.

Inspection of cargo.

Deconsolidates LTL shipments.

Moves empty containers from container yards and loaded containers to ports.

Transit to and from road/rail to and from port/terminal.

Arranges customs clearance process like classification, inspection and valuation.

Stuffing of containers for export and de-stuffing for import.

Allots unique identification number to vessels, enabling the tracking of cargo.

Temporary storage for cargo, loaded and empty containers.

Maintains records of shipments, such as the name of the exporter/importer and customs agent, cargo details, origin and destination ports, carrier name, truck number, etc.
Container Freight Stations function as extended ports. They help decongest ports by sending goods directly to the CFS while importing goods.
How does the export process work at CFS?
Exporter loads goods on truck and sends to the CFS with shipping bill.

The CFS receives the goods.

Goods pass through customs clearance procedures.

Goods get loaded into a container after customs verification and clearance.

Container is sealed and moved to the port for export.
Import process
The importer or shipping agent files Import General Manifest to shift cargo to the CFS.

CFS receives the container from the port.

Cargo gets offloaded and de-stuffed at the CFS.

Cargo owner or the clearing agent files Bill of Entry and proceeds with goods clearance and customs duty payment.

Customs validates the Bill of Entry and the goods are discharged after issuing a gate pass.
Container Freight Stations (CFS) are a significant infrastructural component in the logistics chain logistics process, chiefly contributing to the decongestion of ports and enrichment of handling capacity at the terminals.
Found this article interesting? Take a look at the other blogs by VS&B that are loaded with equally informative reads from the world of container shipping.
The VS&B Containers group, operating from Chennai, is a key provider of new and used shipping containers since 1996. Their diverse fleet covers dry containers, reefers, open top containers and flat-rack containers. VS&B gives customers the choice to get used and new containers from around the globe through their extensive network of depots and inventory. The company focusses on container trading, container leasing, empty container repositioning and has a separate division that develops software solutions for the logistics industry.
Please contact traders@vsnb.com and secure your containers on time!
Note:
Facts and figures stated in the blog are gathered from reliable sources on the internet.