WHERE WILL THE FUTURE OF CONTAINERIZATION LEAD TO IN THE NEXT 50 YEARS?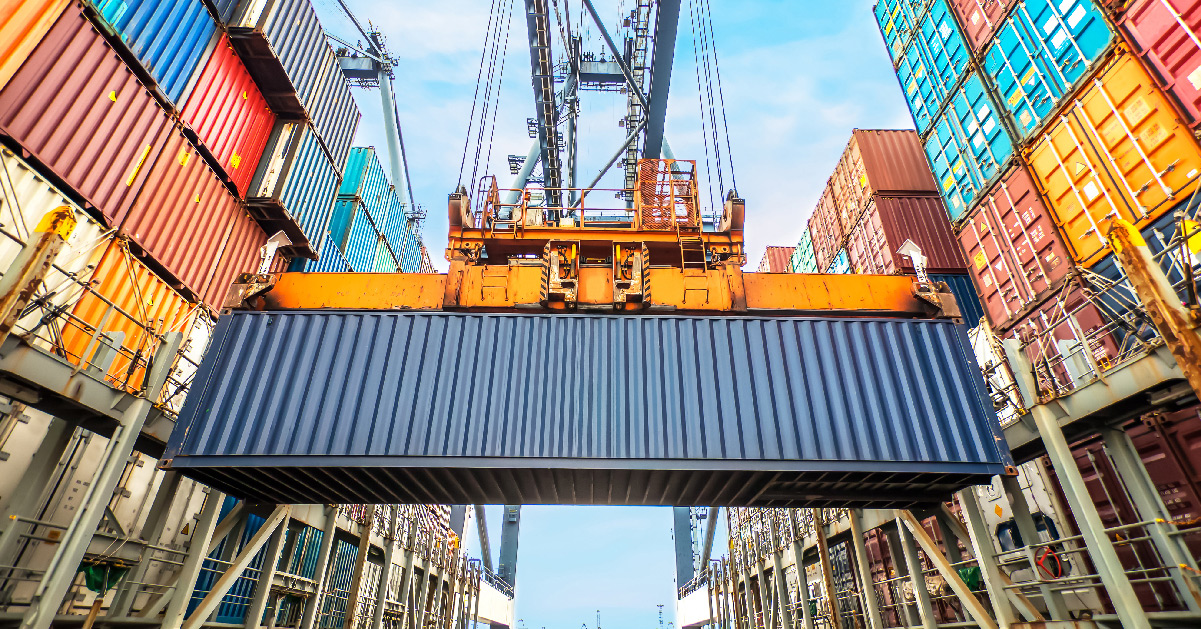 Imagine you're navigating half a century back in time! How would the ships and ports of those bygone times appear to you? The stark contrast you will experience compared with the scenario today will give us a good impression about the pace at which shipping has progressed over the decades. Even back then, industry experts had rightly said that standardized containers would revolutionize the economics and convenience of shipping merchandize far and wide across the oceans and deep into the interiors by rail and roadways.
The ability to pack diverse goods into identical boxes simplified loading, unloading and transfers to other modes of transport. In 1956, "SS Ideal X" owned by Pan-Atlantic Steamship, was the world's first commercially successful container vessel with a capacity of 58 containers. Capacities grew manifold over the years, to a scale that today's mega vessels transport over 20,000 containers.
How will such phenomenal capacity increase and the technological innovations surfacing today unfold into? We can well envisage what shipping and its allied sectors would look like in the next fifty years. Digitalization, big data, block chain and the Internet of Things are buzzwords in the industry today. This is time the shipping industry must prepare to equip itself with the right tools to tackle the future squarely.
During the past several decades, the dynamics of the volatile growth in trade and commerce gave rise to an ecosystem that supported many players. The industry must now rationalize overcapacity, and merge to operate with far fewer operators.
Today's largest container vessels hold 24,000 TEUs, while we can expect the ships of the future to become autonomous, carrying over 50,000 TEUs. Larger vessels prove cost-efficient in fuel and crew needs and permit hub-and-spoke network approaches. Operators will have closer alliances with each other by pressing into service a single, large vessel instead of two or more. Larger vessels entail reduced bunker cost per container, and this is one of the prime factors to think through if fuel prices continue on an upward trend, and prove to be a major contributor to the rising operating costs of shipping lines.
If the economics and physical characteristics of container transport continue as it is now, the logic of scale will naturally influence the need to have larger vessels in the next few decades. But we know that emerging technologies may render the very idea of containers outmoded. Autonomous containers that can travel across oceans is not a far-fetched notion, although the economics of propulsion pose challenges. Another novel idea is "hyperloop" technology that forms "pipelines" of containers, but its application is restricted to land at present. Trade and commerce without ships may not seem easy to envision today, but our experiences prove that technology can steer our world in a way that was inconceivable before.
Productivity at ports will be of principal importance when mega ships of 50,000 TEUs capacity press into service. Developing a "box of boxes" that allows 20 containers to be moved as one unit by giant gantry cranes is a widely discussed subject today. In the decades to come, automated terminals and inland operations with driverless trucks and "hyperloops" that move containers to inland distribution centers will become commonplace. There will be a seamless interface between ports and inland transport with self-loading trucks reaching in time to load containers, avoiding fruitless movements in the port terminals. On the drawing board are interesting concepts in ship designs, where the container vessel is without a superstructure, but has only boxes. Research on LNG for propulsion and innovative materials to reduce hull weight is making progress.
The intermediaries who manage logistics today would become redundant and freight-forwarding will cease to be a stand-alone business. An independent transport chain will take care of loading, stowage and sailing right up to unloading into autonomous trucks and trains. Drones will take care of last mile delivery.
Dynamic supply chains will follow because of the real-time visibility of container movements, accurate forecasts, and cohesive flow management. Data-enabled shipping industry, coupled with a new performance order, will eliminate waiting times and inadequacies.
Digital disruption is here to stay, therefore accommodating the changing times by implementing the emerging tools is the way to lay a firm foundation for an industry that will be enormously different from what it is today. The vision of exemplary leaders with a determination to sail through the uncertain times ahead is the backbone of the shipping industry. Such visionary leadership will shape the industry from now, conveying a sense of purpose and belonging for the employees to remain steadfast and look in to the future with optimism.
VS&B Containers group provides new and used containers to NVOCCs and shipping lines in the Indian subcontinent, South East Asia, the Middle East and Europe. Their diverse fleet includes dry containers, reefers, open tops and flat-racks. VS&B's team of industry experts deals in container trading, container leasing, empty container repositioning, and in-house developed logistics software.