WHY LEASING A CONTAINER IS A MORE PRACTICAL AND COST-EFFECTIVE OPTION THAN OWNING ONE?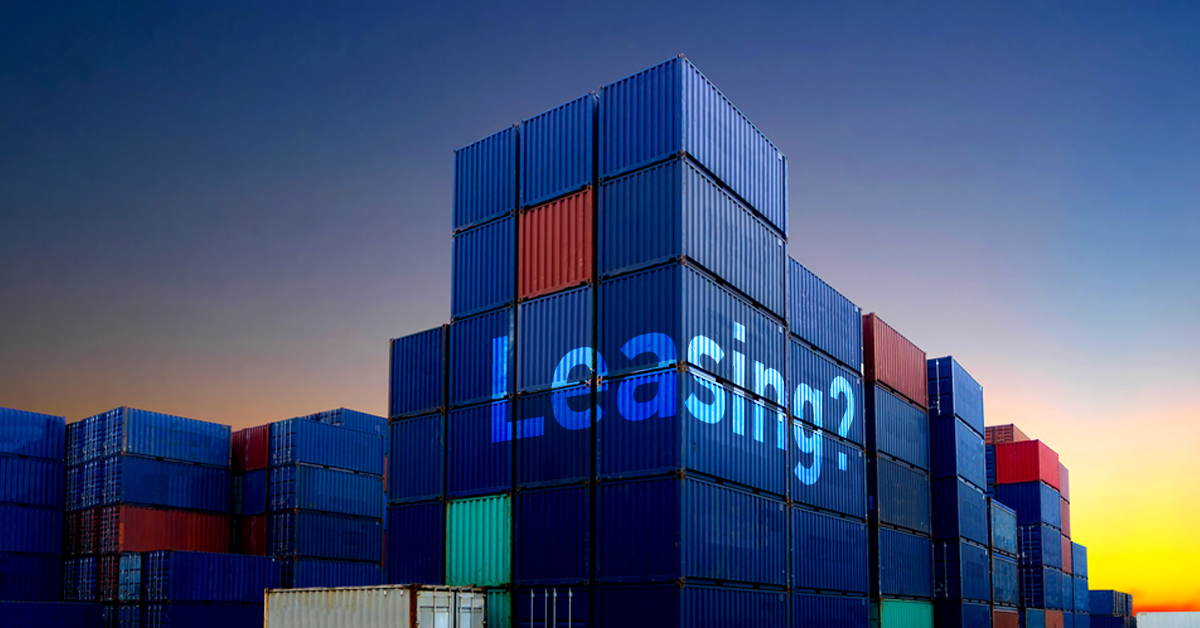 From an operational perspective, leasing of containers is thought to cost between 60% and 70% more than buying. But what accounts for leasing's appeal despite its high price? One word that answers this question is "adaptability".
Purchasing a shipping container requires that you have a constant demand for one. Otherwise, you risk letting your investment sit idle for extended periods while still having to pay for maintenance and upkeep, which usually becomes a burden rather than a profit-generating asset.
There are several situations in which container leasing may make more sense than buying containers:
Short-term need
If a company only needs containers for a short period, such as for a one-time shipment or to manage a temporary increase in demand, leasing would be more cost-effective than buying containers that may not be used frequently.
Limited storage space
If a company does not have enough space to store containers on-site, leasing will be a more practical option.
Flexibility
Leasing containers allows a company to adjust its container fleet as needed, rather than being tied to a fixed number of containers.
Cost
Depending on the terms of the lease, it may be more cost-effective to lease containers rather than purchasing them outright, especially if a company does not have the upfront capital to make a large purchase.
Maintenance
When a company leases containers, the onus for maintenance and repair usually lies with the lessor, and this can be a cost-effective solution for companies that do not have the resources or expertise to maintain their own containers.
To a great degree, leasing of containers will prove a good option for companies that have short-term or fluctuating shipping needs, limited storage space, or want to save on upfront costs and maintenance. When determining whether to buy or lease, it is crucial to consider the company's cash flow, the related expenditures, cost of handling inventories, and the time the containers will be needed. Leasing does not require a significant upfront cost or the usage of overpriced credit facilities. Leasing helps businesses maintain their cash reserves and use them effectively for their principal operations. Renting a shipping container gives you the space you require to make your short or long-term storage needs as simple, accessible and practical as possible.
The VS&B Containers group, with its headquarters in Chennai, is a major supplier of shipping containers throughout Asia and Europe. Sales of new and used shipping containers, SOC project shipments, static storage, and mobile warehousing are the company's areas of expertise. The group offers an option for both short- and long-term leasing of international and duty-paid (in India) containers and has a fleet of about 30,000 containers and 11 offices. Another division of VS&B provides cutting-edge software solutions for the shipping and logistics sector.
For timely delivery of quality shipping containers, email traders@vsnb.com, where VS&B experts will assist you in choosing the ideal container depending on your budgetary needs, level of flexibility, and expected returns on investment.