Did you know there are different types of floorboards used inside shipping containers?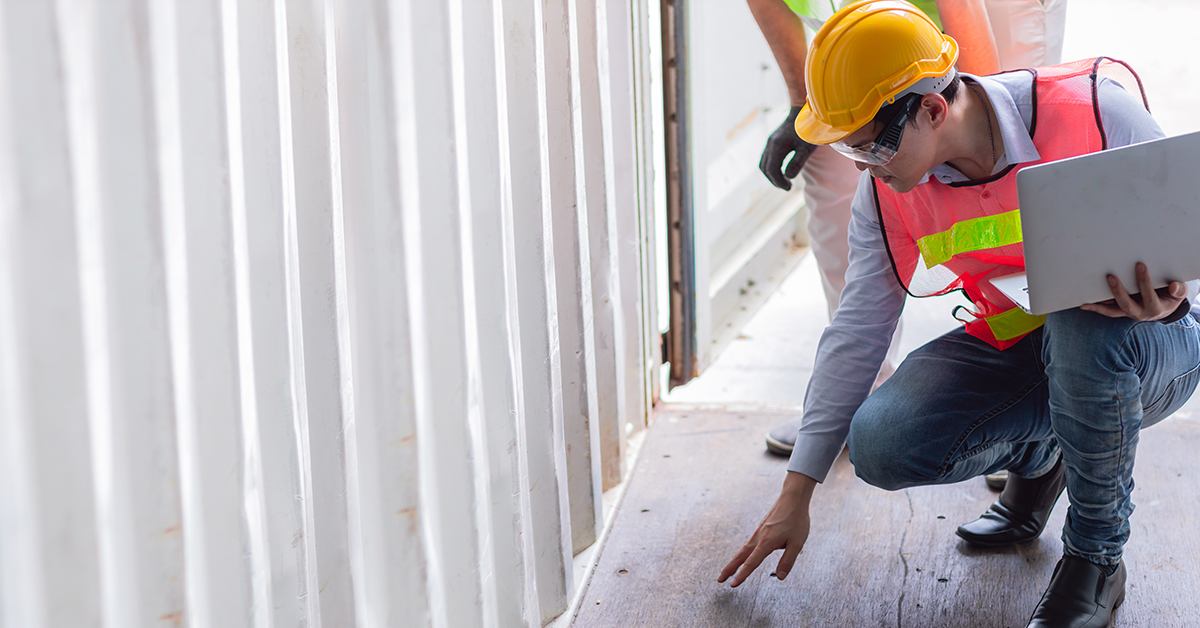 DID YOU KNOW THERE ARE DIFFERENT TYPES OF FLOORBOARDS USED INSIDE SHIPPING CONTAINERS?
Floorboards inside shipping containers constitute a major component of container assembly. The floorboard section acts as the main load bearing area, enduring considerable pressure, wear & tear during the transportation of goods. Floorboards reinforce the metal floor beneath and extend the life of containers. Based on the purpose behind using a container, one can choose from a variety of flooring options, each with its own distinct advantage.
Plywood/Bamboo
Depending upon the manufacturer, these containers are constructed using plywood or bamboo wood planks as floorboards. Pre-treated with insect pesticides, such container flooring protects the cargo of the containers from insect contamination. This need not cause concern because such treated wooden planks prove harmful to insects alone that creep in by choice or accident.
Wooden Vinyl Planks
Imitation wooden vinyl planks help create an eye-pleasing and professional finish. By and large, companies that insist on such type of flooring are those who use these containers as offices or temporary on-site homes for staff.
Coin Vinyl
Coin vinyl floorings are typically rolled directly over plywood flooring. Being water resistant, they can be mopped and cleaned with water. Such flooring works best for companies using the containers as rest rooms / toilets or offices that have constant passage of staff inside. These floorings serve well by repelling oil, dirt and chemicals.
Aluminum or Steel
Aluminum or steel floorings are ideal for industrial applications. These floorings come in the form of steel plates or tread steel with high traction properties. They are watertight and can be sprayed with warm water and cleaned. Refrigerated containers use aluminum or steel flooring to complement the cool atmosphere inside. They are odorless, easy to clean and maintain. Its scratch resistant properties and reduced wear & tear are some of the other advantages.
Epoxy Coating
Epoxy coating acts as an added shield, rendering it slip resistant and imparting a fine exterior finish.
Commercial Carpet Tile
Commercial Carpet Tile is an ideal choice for businesses using containers as office spaces. They are economical and withstand excessive foot traffic. They are easy to install and come in a variety of patterns and shades. Durability and stain resistance are its other advantages.
Choosing the right flooring renders a long life to your container space. The flooring must be strong enough to withstand the pressures acting on it, whether they are used for transportation of goods or as office space, shops, or a temporary home.
Please review other blogs from VS&B that carry a treasure of information from the world of container shipping.
Chennai-based VS&B Containers group supplies new and used dry containers, reefers, flat-rack containers and open top containers through their extensive depot network.
With a powerful presence in container trading, container leasing, and empty container repositioning, the VS&B Containers group also operates a separate division offering leading-edge software solutions to the shipping & logistics industry.
VS&B Containers group takes delight in the ongoing success of their trading partners. Appreciating your container needs early on, VS&B will recommend the best solution that fits into your budget and needs.
Contact traders@vsnb.com and get your containers on time! Specialists from the VS&B team will show how you can choose the right container based on costs, flexibility and returns on investment that your business commands.
Note:
We have sourced facts and figures for this blog from the internet.