HOW DO YOU BENEFIT USING DOMESTICATED CONTAINERS?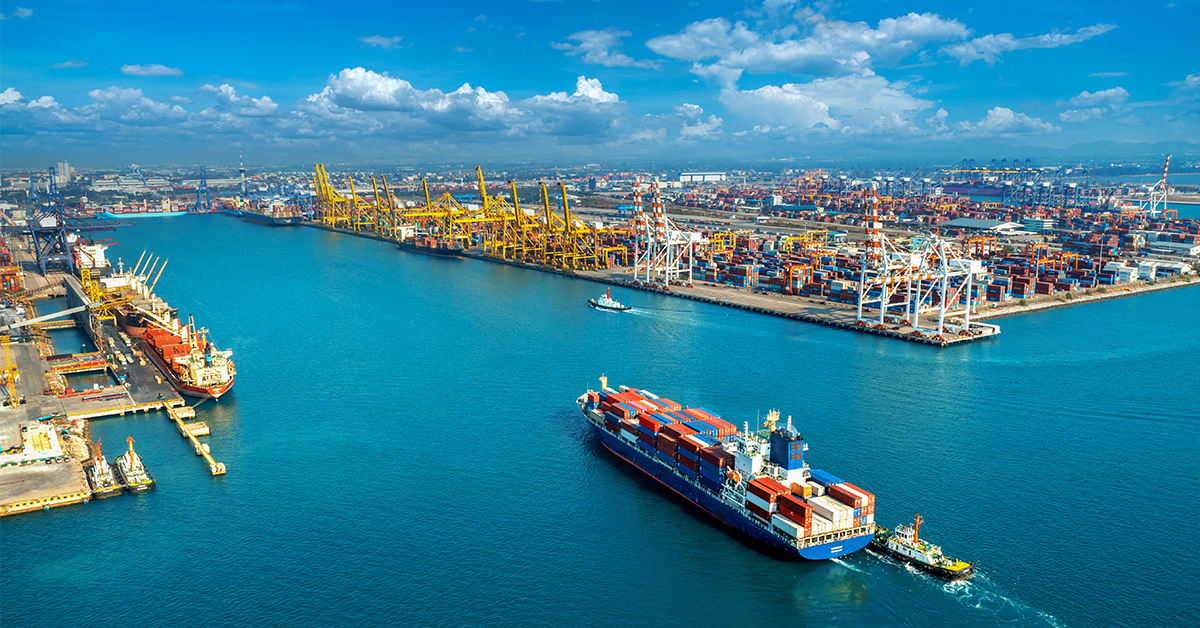 Domesticated containers are shipping containers that have been made legally eligible for the use in India domestic market through the customs duty payment and the bond cancellation.
When we use the term "domesticated containers", it often implies that these containers are being used for purposes other than their original intended use in international shipping. These containers can be used for a wide range of applications, such as storage units, mobile offices, housing, pop-up shops, art installations, or any other creative and practical use that doesn't involve transporting goods across oceans or between countries. They could also involve plant construction, metro projects, buildings, warehouses, distribution centres, inland transportation, surface transport, rail transport, ocean/waterways transport.
Using shipping containers for domestic purposes has gained popularity due to their modular nature, durability, and cost-effectiveness compared to traditional building materials. These containers can be transformed into functional spaces relatively quickly and with minimal construction work. The term "domesticated" emphasizes the idea of adapting these containers for domestic or local use, as opposed to their original international shipping role.
Temporary storage using domesticated containers is important for various practical scenarios. One compelling reason is warehouse overflow, which often occurs when businesses face unexpected surges in inventory. By utilizing domesticated containers for temporary storage, companies can efficiently manage surplus goods without compromising operational flow.
During the construction of a new plant or warehouse, temporary storage using domesticated containers proves invaluable. It allows businesses to safeguard materials and equipment, preventing damage or theft, and ensuring that the construction process proceeds smoothly without disruptions.
For those dealing with limited free days for international containers at ports, temporary storage in domesticated containers can prevent time-sensitive goods from incurring additional charges such as detention. This approach provides greater control over logistics, allowing businesses to strategically manage container usage and avoid unnecessary expenses.
Hefty detention charges imposed by shipping companies can be mitigated through the use of domesticated containers for temporary storage. This strategy empowers companies to better manage container return timelines, reducing the risk of incurring excessive fees and promoting cost-efficiency.
EXIM Containers
Containers that arrive within India's borders fall under the classification of EXIM containers according to customs regulations. These containers are subject to customs bond filing upon arrival and are required to be re-exported within 180 days from the date of arrival. Failure to adhere to this regulation results in substantial penalties.
Domestication of Containers
Containers fall within the purview of the Customs Tariff Act and are treated as resilient packaging materials. To achieve domestication of these EXIM Containers, a procedural sequence must be followed. This includes the submission of a Bill of Entry, completion of the import procedures, settlement of duties and taxes, and the subsequent cancellation of the originally filed bond upon their entry into India. Containers are considered fully domesticated only after these steps are completed, granting them legal authorization for domestic transportation and goods storage purposes.
Why opt for VS&B?
Engage with a team of seasoned professionals possessing unparalleled expertise in the container leasing and trading sector.

A partner committed to actively listening to your concerns and devising innovative solutions beyond conventional approaches.

Experience the core values of Integrity, Flexibility, and Transparency in all interactions with customers.

Benefit from an extensive network of offices and individuals spanning the Indian subcontinent.

Gain access to a diverse array of containers, including 20', 20'HC, 40'HC,  and reefers, available for both short-term and long-term leases.

Utilize VS&B's domestic leasing division, which manages one of India's largest fleets of domestically integrated (customs duty paid) containers, suitable for coastal, road, and rail transportation, as well as storage purposes.

Leverage cutting-edge software systems employed across all operational aspects, showcasing VS&B's commitment to technological advancement.
Procurement of cargo-worthy containers in India
Enterprises in India have varying motives for the domestic acquisition of shipping containers. Rather than incurring import duties on global containers, the seamless option is to purchase local containers from reputable providers such as the VS&B Containers Group.
VS&B Containers, headquartered in Chennai, began operations in 1996 as agents for Cronos Group. The company offers a wide variety of containers, involving both newly built and used, and custom-built units that can be directly shipped from our manufacturing facilities to your preferred destinations across the world. We also operate a lease fleet of over 35,000 containers for both international leasing and domestic leasing (within India). If you have container requirements, do drop us an email at enquiry@vsnb.com and a member of our team will reach out to assist you.
Furthermore, iInterchange Systems (A VS&B group company) provides state-of-the-art software solutions tailored specifically to meet the needs of container shipping and logistics enterprises. Please visit www.iinterchange.com or drop us an email at sales@iinterchange.com for more details.